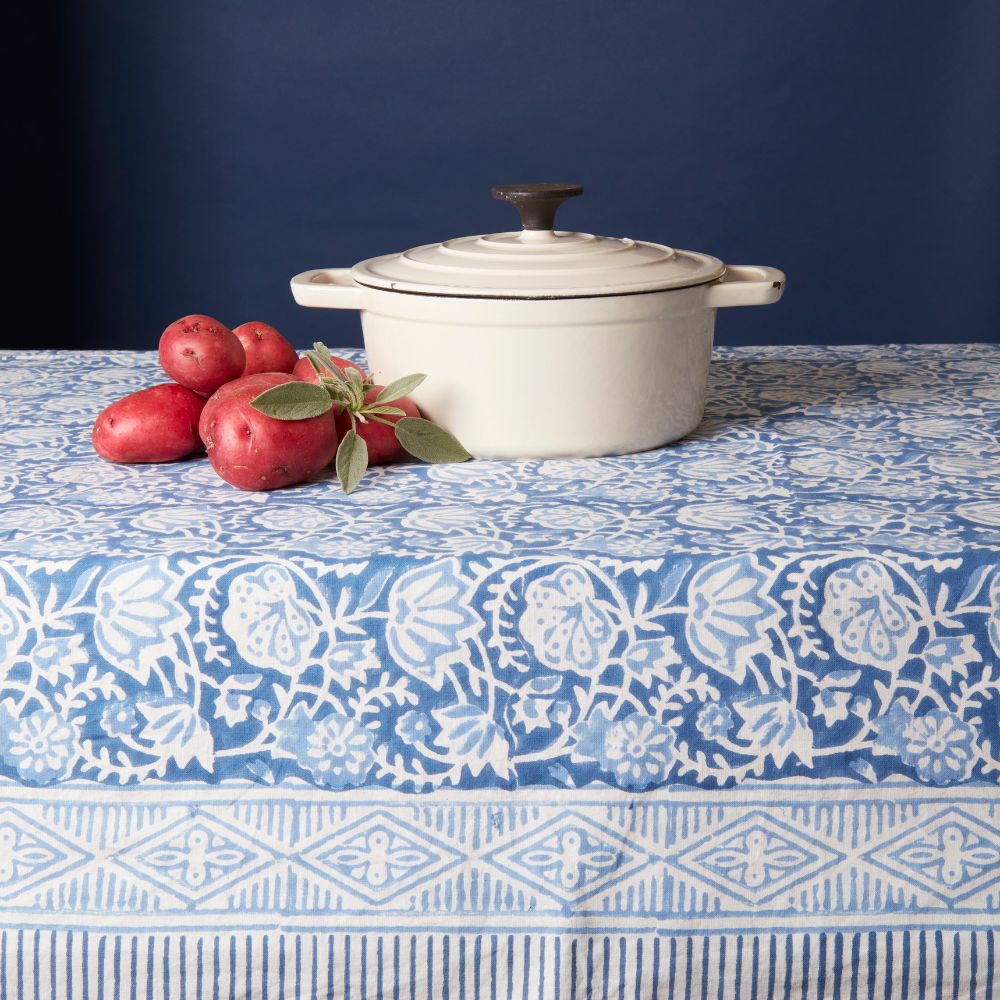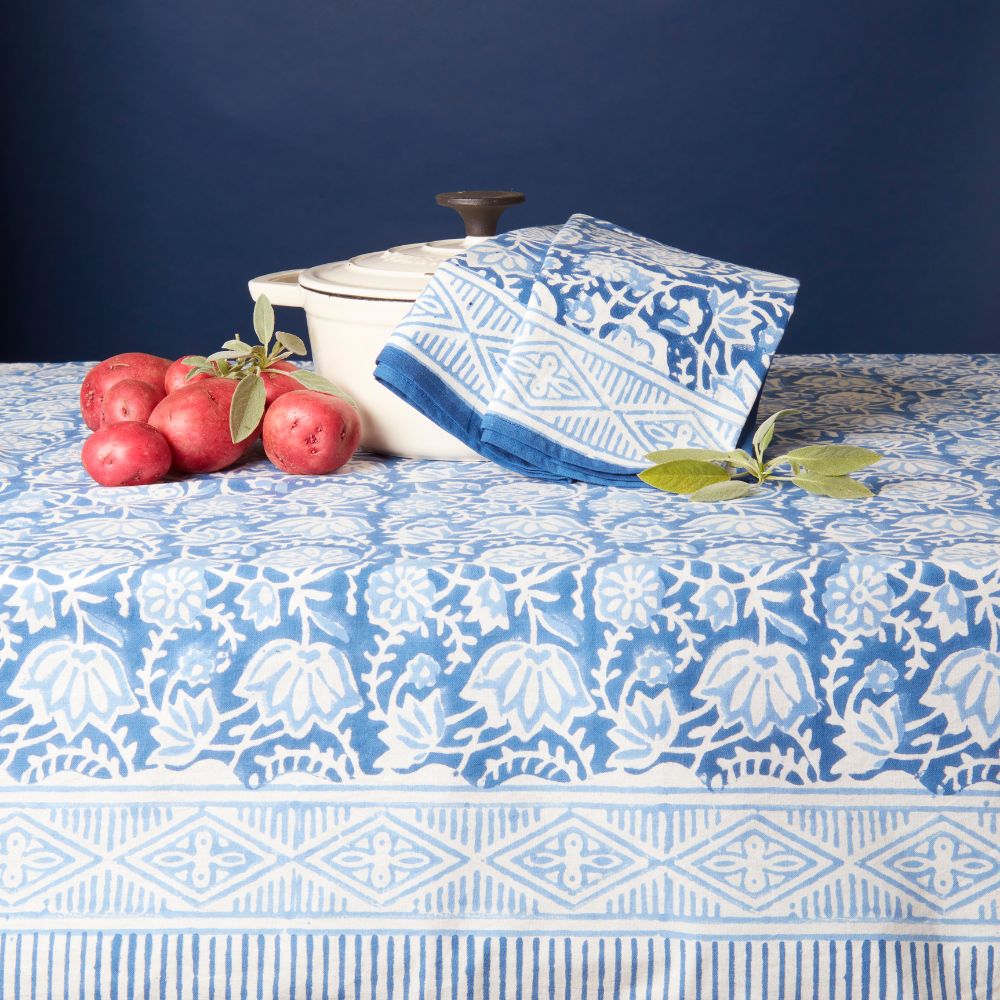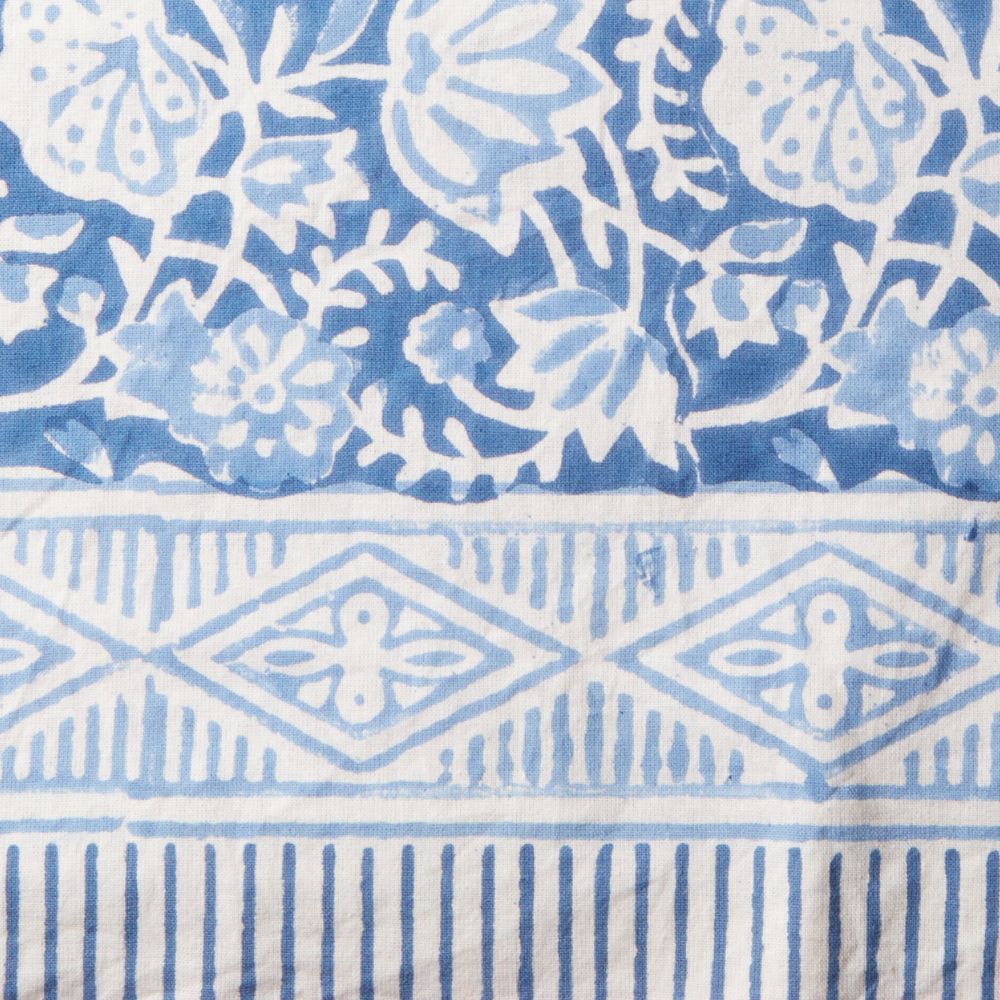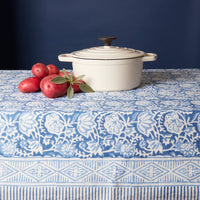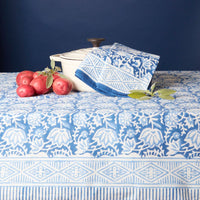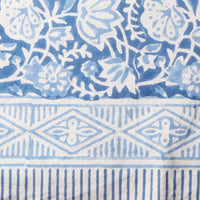 * Rectangular Tablecloth.
* Blue floral pattern.
* Shades of blue and white.
* Tablecloth measures 90" length, and 60" width.
* 100% pure cotton fabric.
* Uses wooden blocks for printing.
* Made with traditional handblock printing technique.
* Wash in cold water with vinegar before first use.
* Machine wash cold and line dry.
* Made in Rajasthan, India.
---------------------
Jaipur is the capital of Rajasthan state in India. The capital city is a hub for hand-block printed textiles. The textiles are printed in two techniques Bagru and Sanganer. Bagru and Sanganer printing styles originated in the namesake rural villages Bagru and Sanganer, near the city of Jaipur in Rajasthan. These printing styles use carved wooden blocks that are dipped in vegetable and chemical dyes to create beautiful fabrics. The wooden blocks are fine pieces of art with intricate details. The details on the blocks are displayed on the fabric when the block is stamped over the textile. Jaipur block prints brings you functional fabrics that are printed in Bagru and Sanganer styles.
Our handpicked favorites.