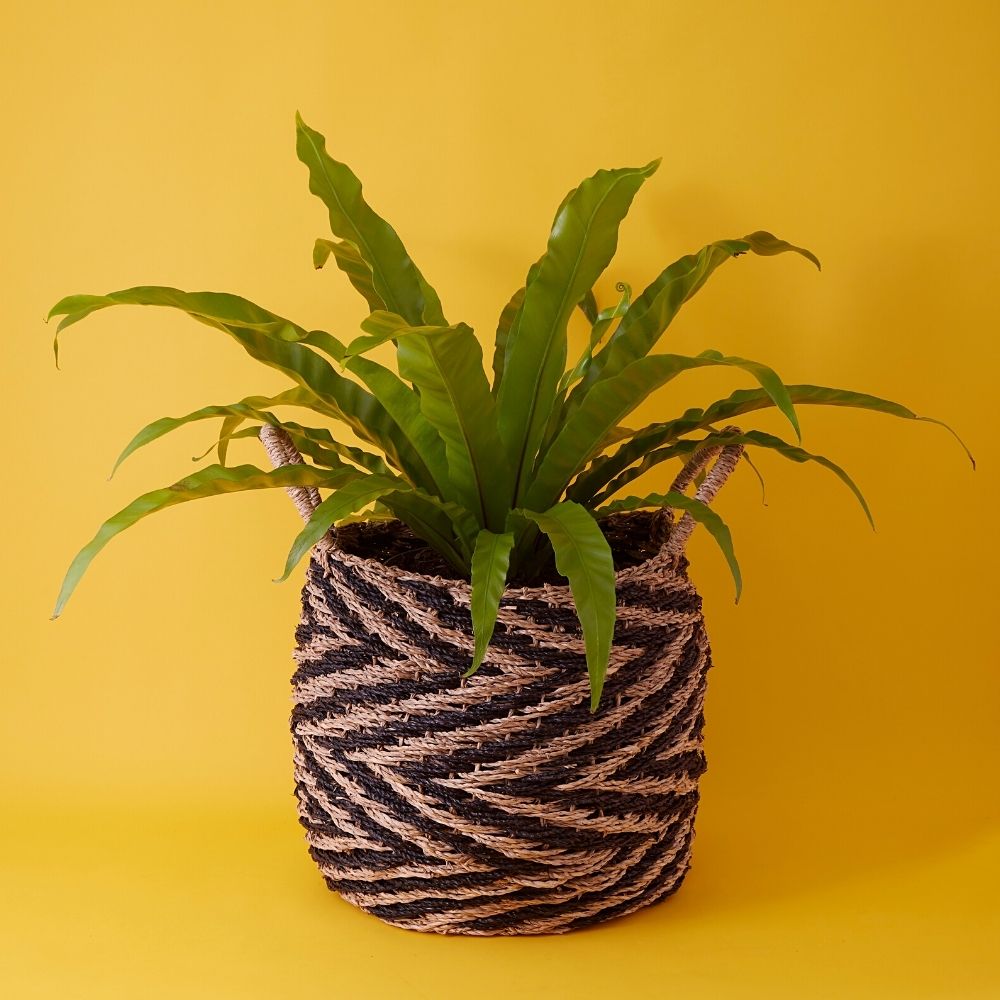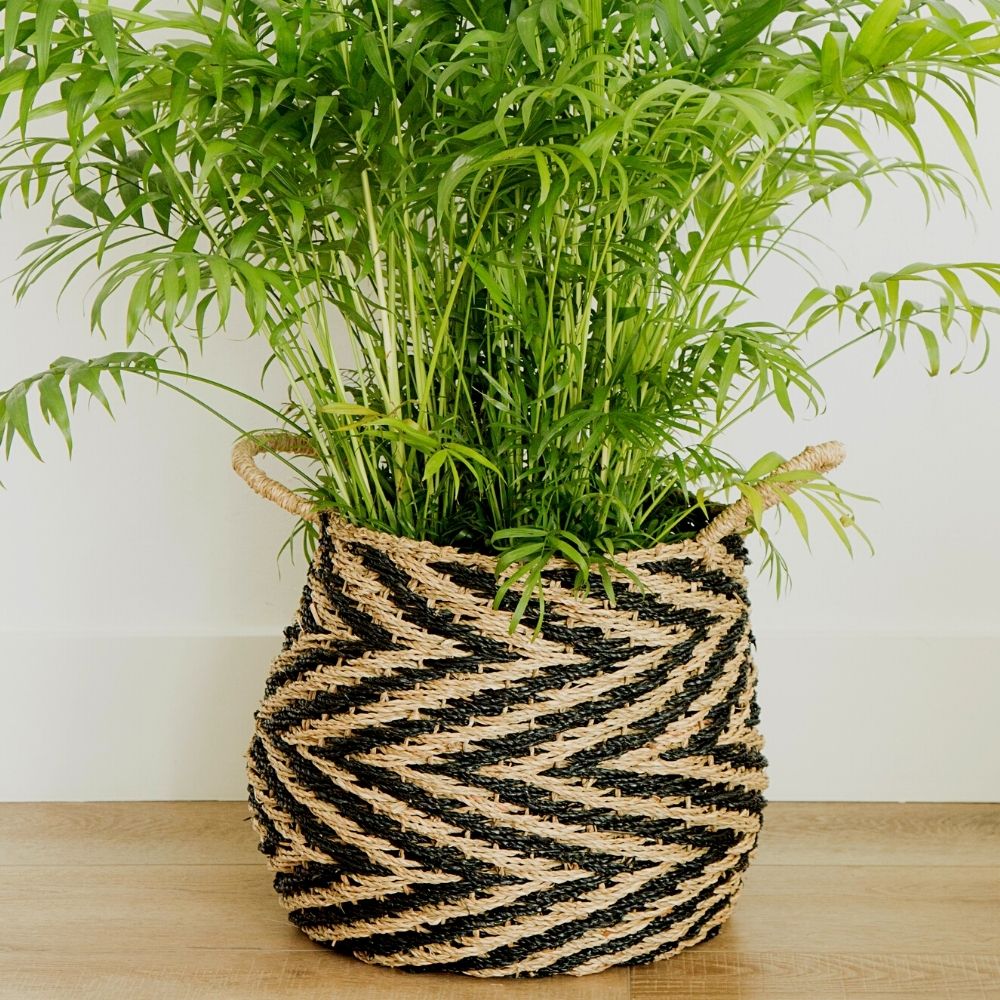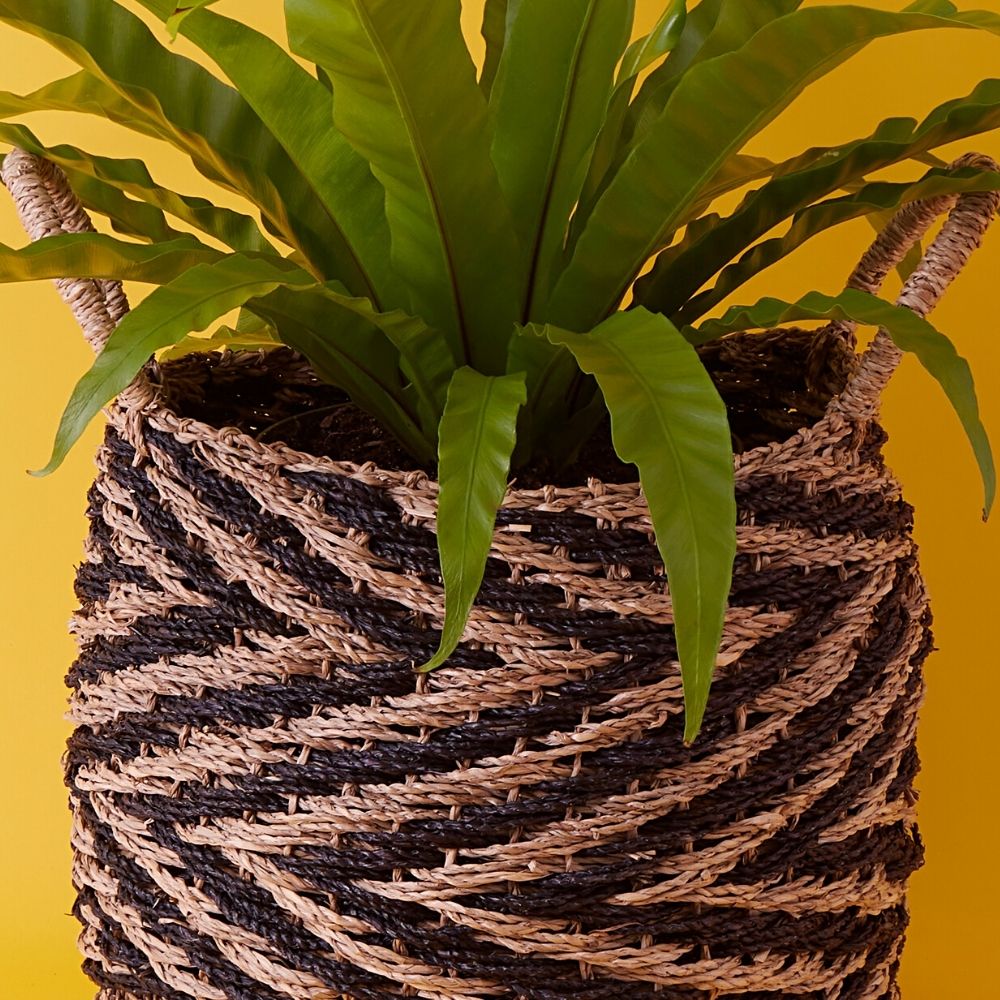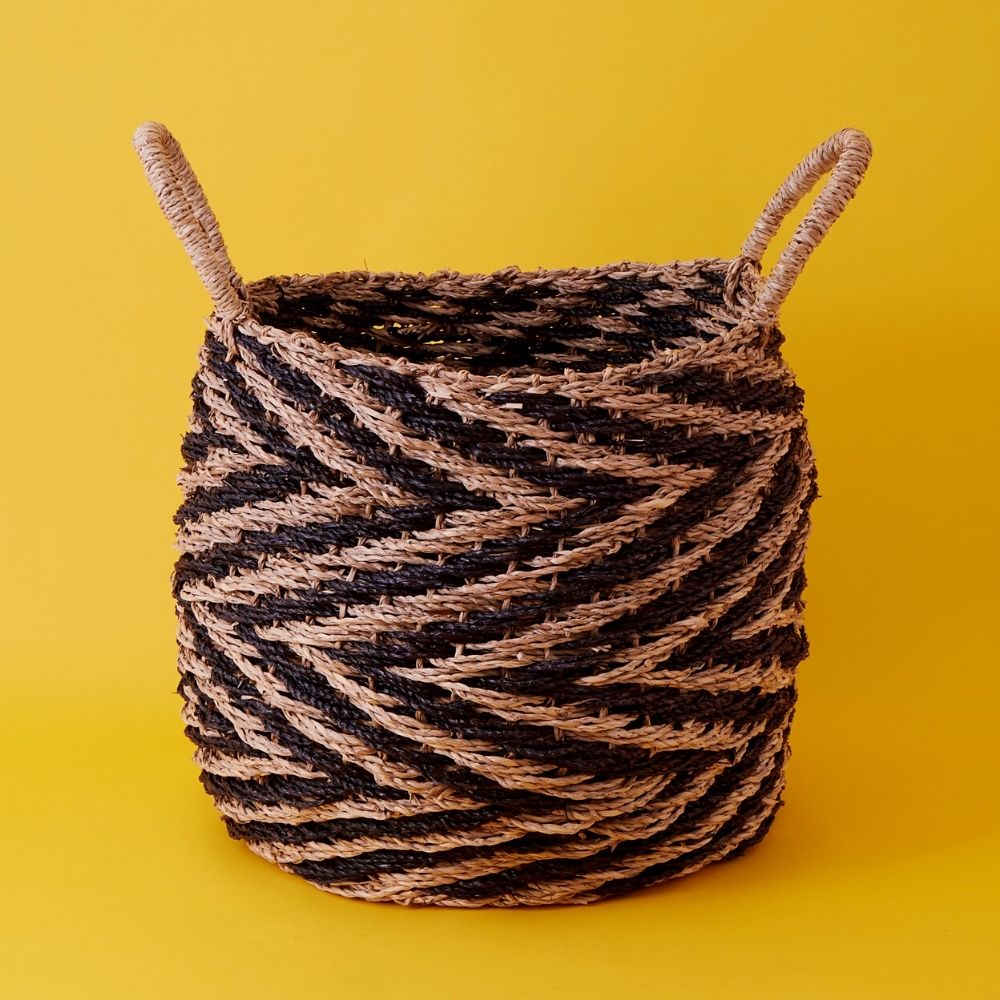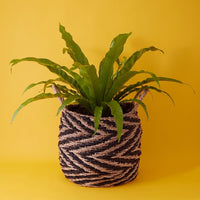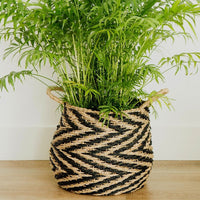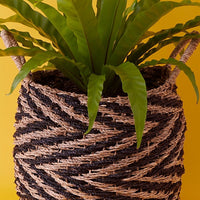 * Large belly basket
* 11" rim diameter, 12" belly diameter, 11" height
* Two size handles
* Handwoven from seagrass
* Black and natural color
* Zig Zag pattern
* Sustainably produced
* Made in Ho Chi Minh city, Vietnam
---------------------------------
Kim Son Seagrass village is located 65 miles from Hanoi, the capital of Vietnam. Kim Son village has been known for seagrass handicrafts for hundreds of years. It is known for growing and making seagrass handicrafts.
Seagrass has a growing cyle similar to rice. It is produced twice a year, making seagrass a sustainable and renewable resource. Handling seagrass is a multistep process. It includes planting, harvesting, choosing, spliting, drying and dyeing to the desired color. The dyed and natural seagrass is then woven to baskets, rugs and toys. Weaving is mostly done by women artisans. Women artisans run their errands and weave baskets at the convenience of their house. It is important to note that Kim Son seagrass products are produced using local and renewable seagrass.
Our handpicked favorites.