Gold Cream Velvet Heart Zardozi Embroidery Ornament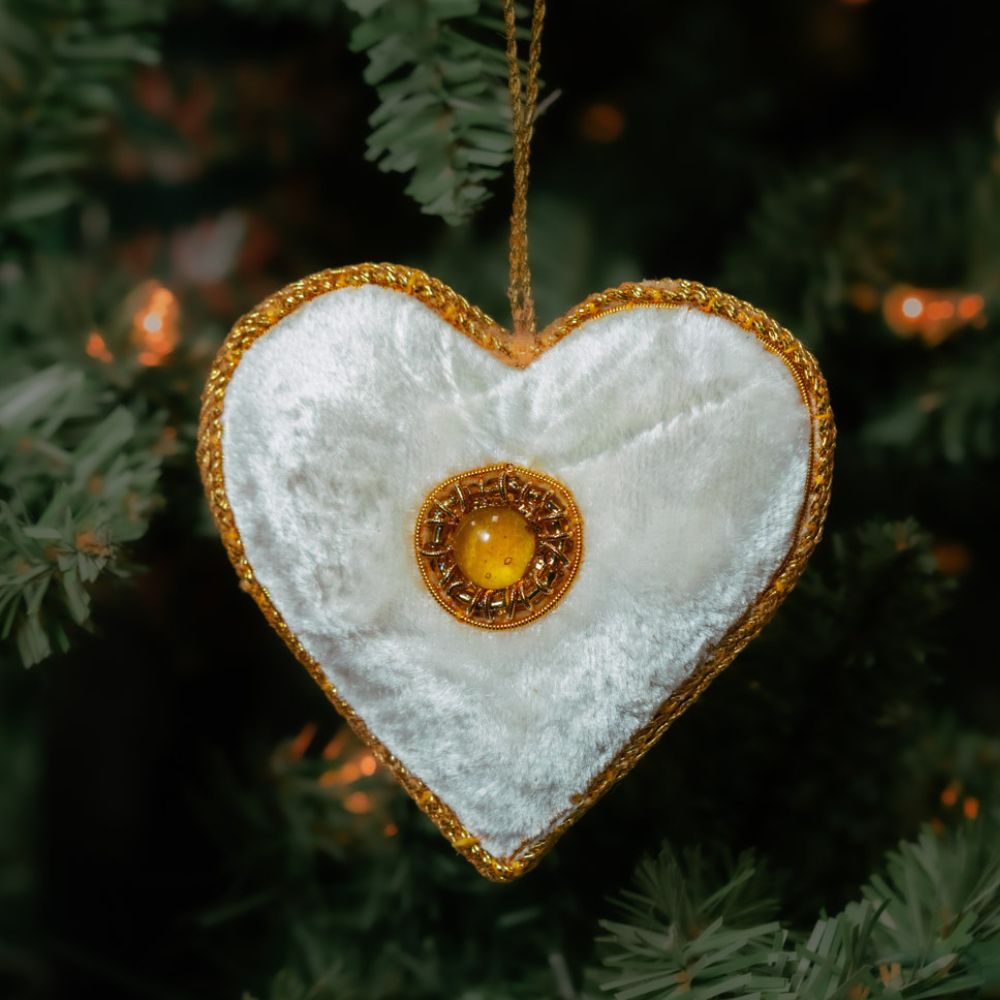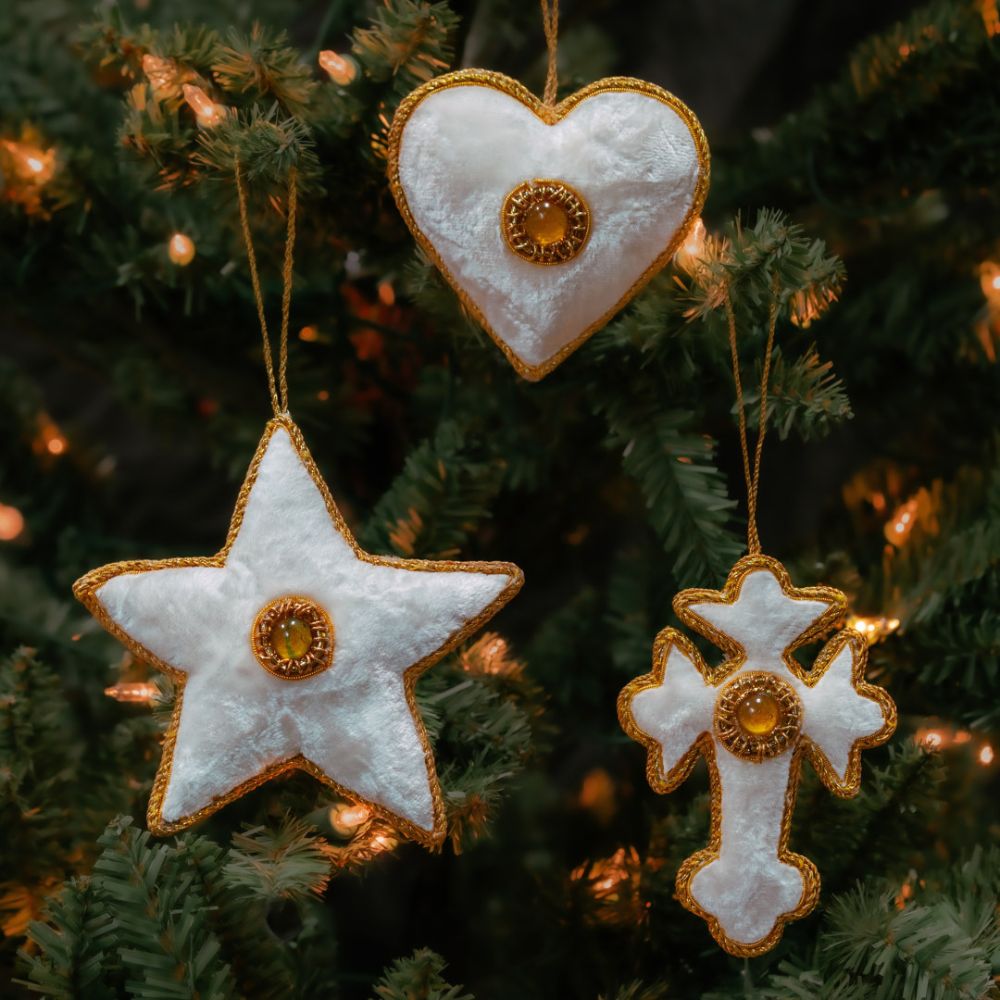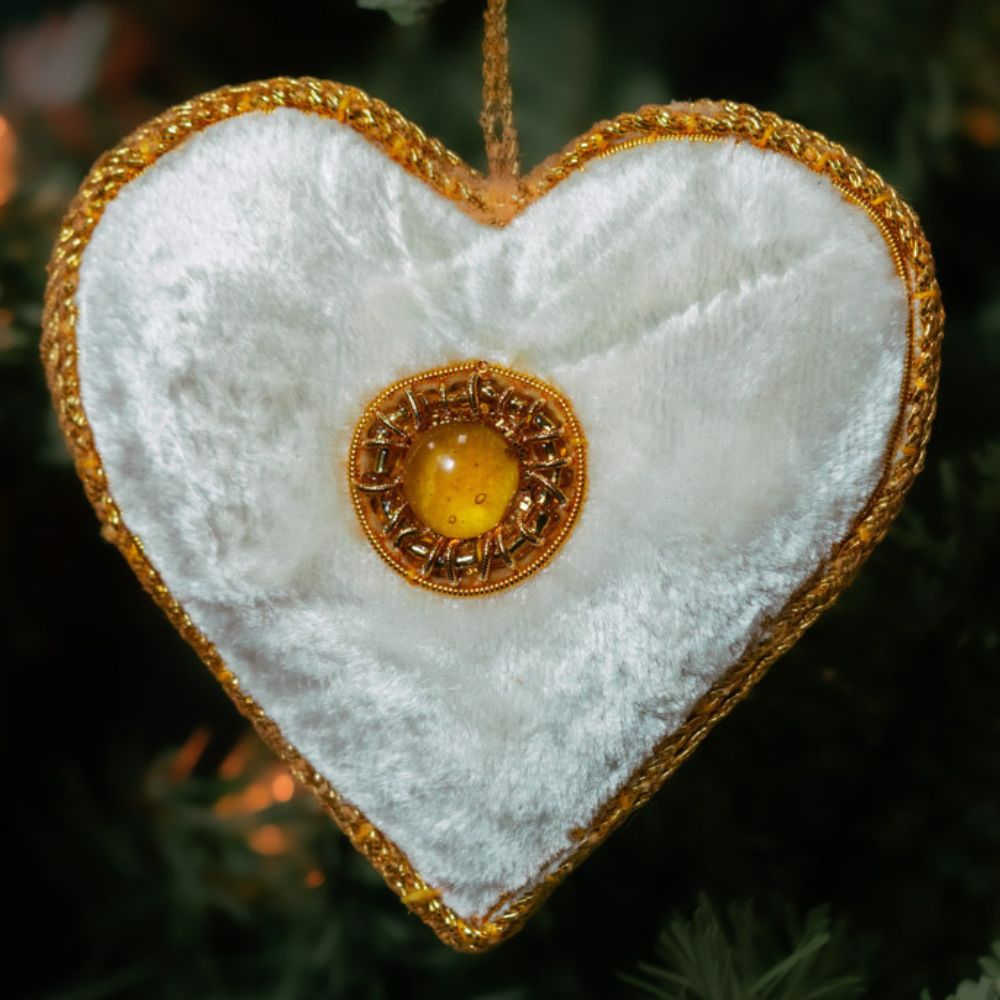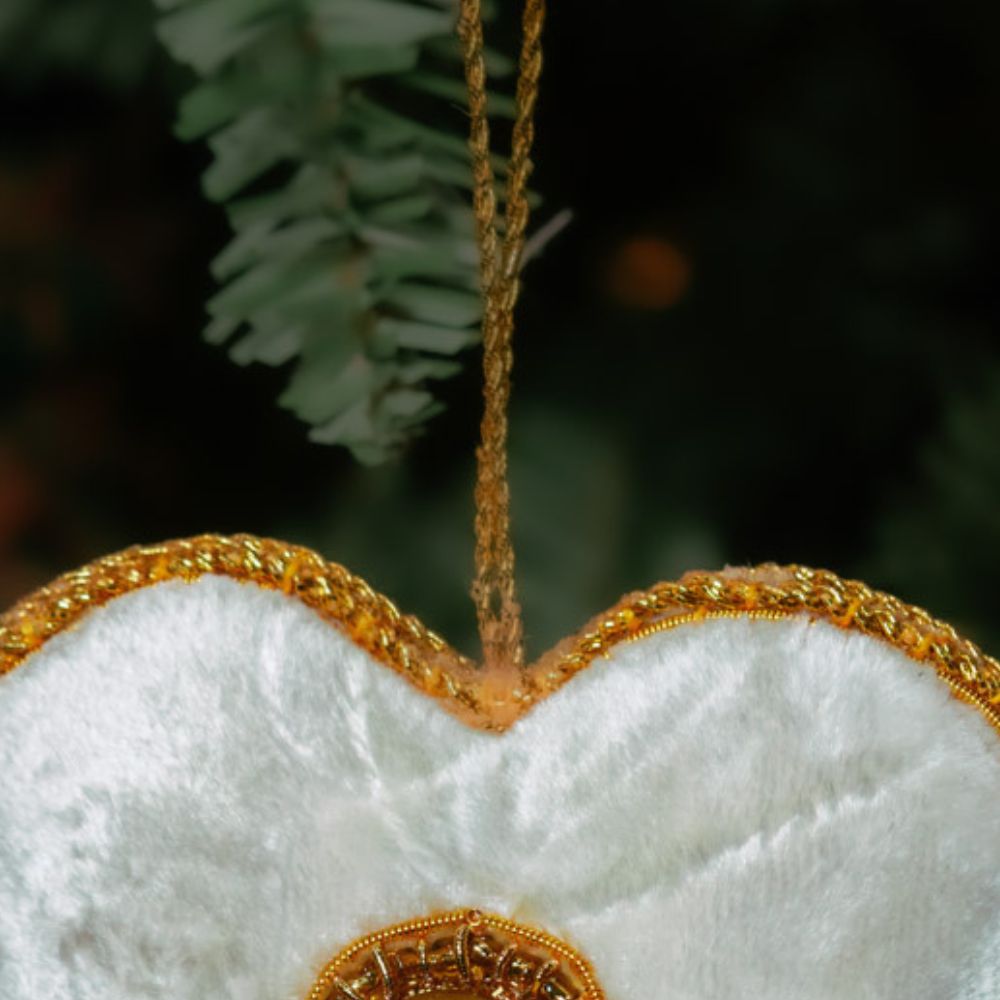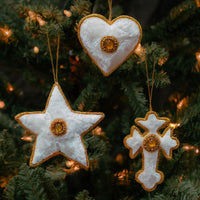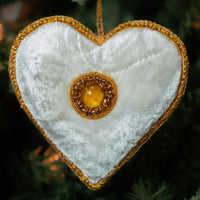 Gold Cream Velvet Heart Zardozi Embroidery Ornament
* Cream velvet heart ornament with gold zardozi embroidery.
* Gold stone, wire and thread details.
* Cotton filled ornament.
* Approx. 5" width.
* A hanging loop attached.
* Traditional zardozi embroidery craft.
* Made in Agra, India.
-------------------------
Capiz shell crafts are a popular craft in Philippines. Our capiz products are made by artisans working in small producer groups. Capiz is the shell of windowpane oyster. These shells are flat, translucent and have appearence like pearl. These shells were once used for windows instead of glass. Capiz products are light weight and have a delicate detail to their products.
Our handpicked favorites.