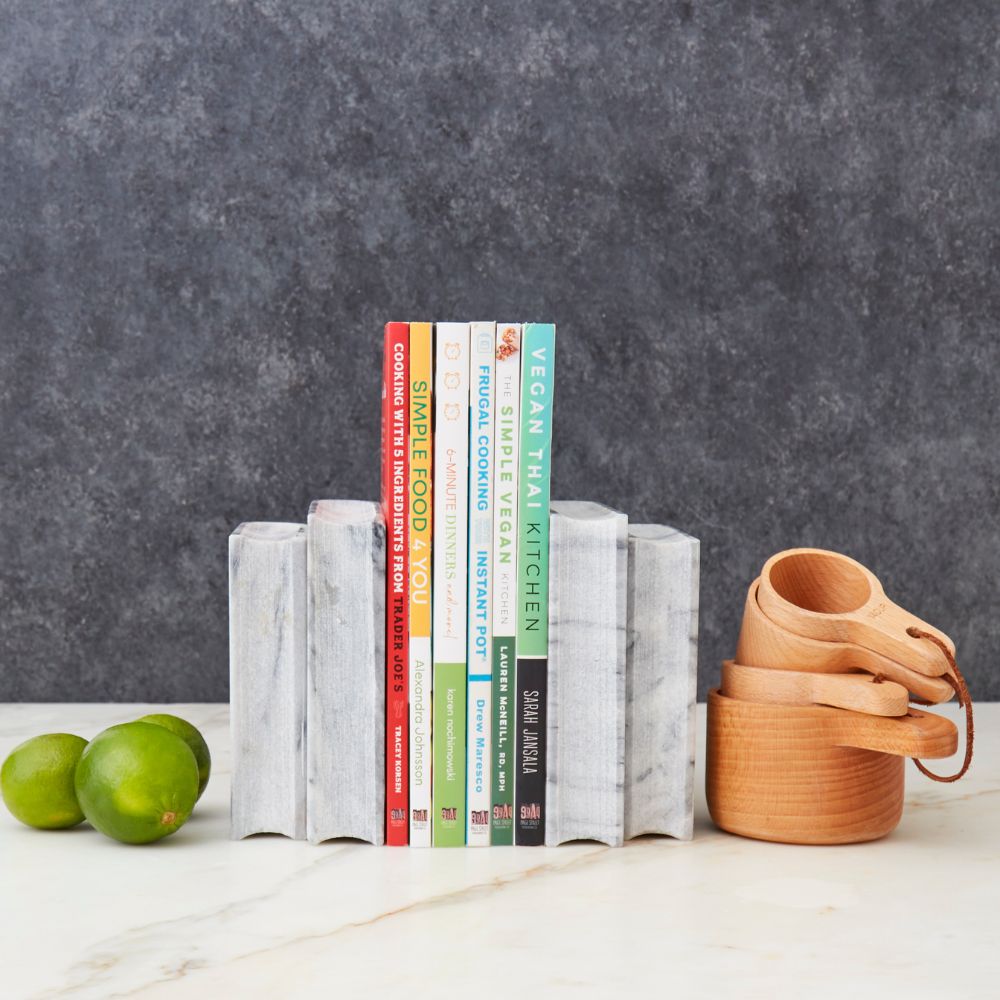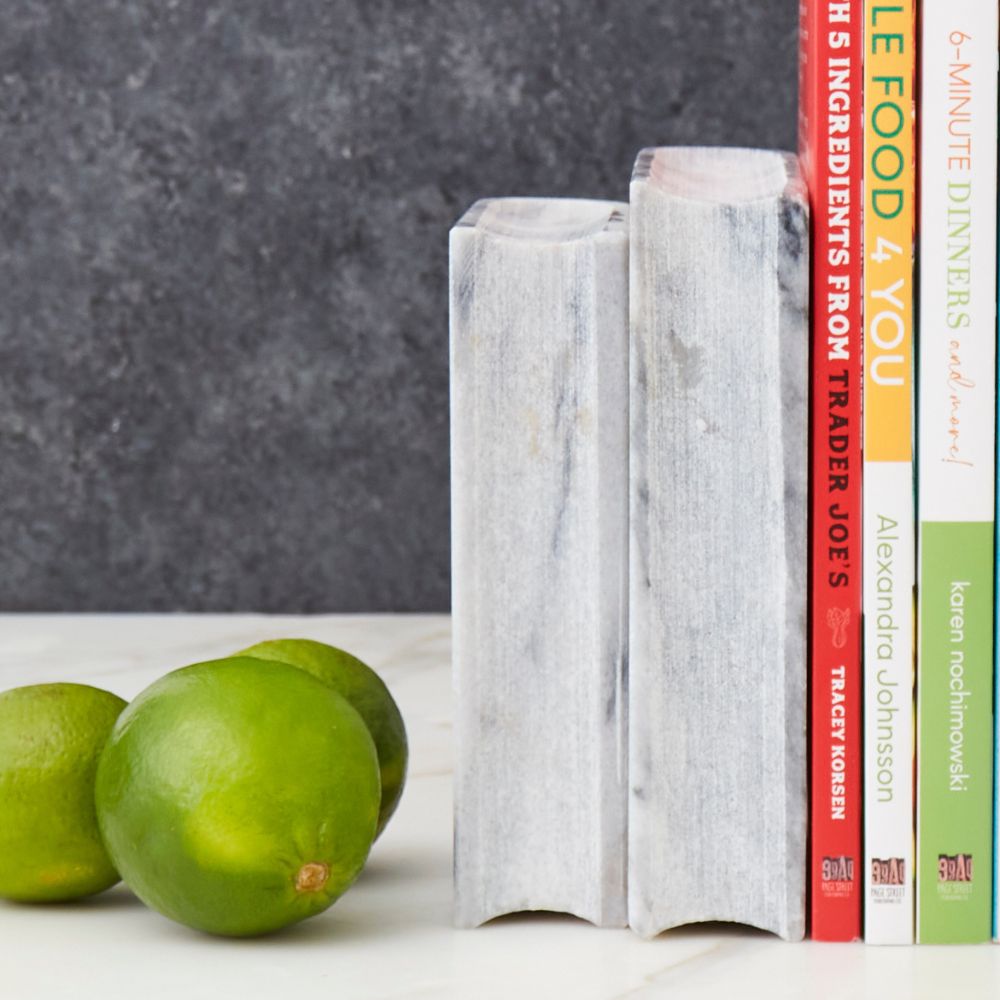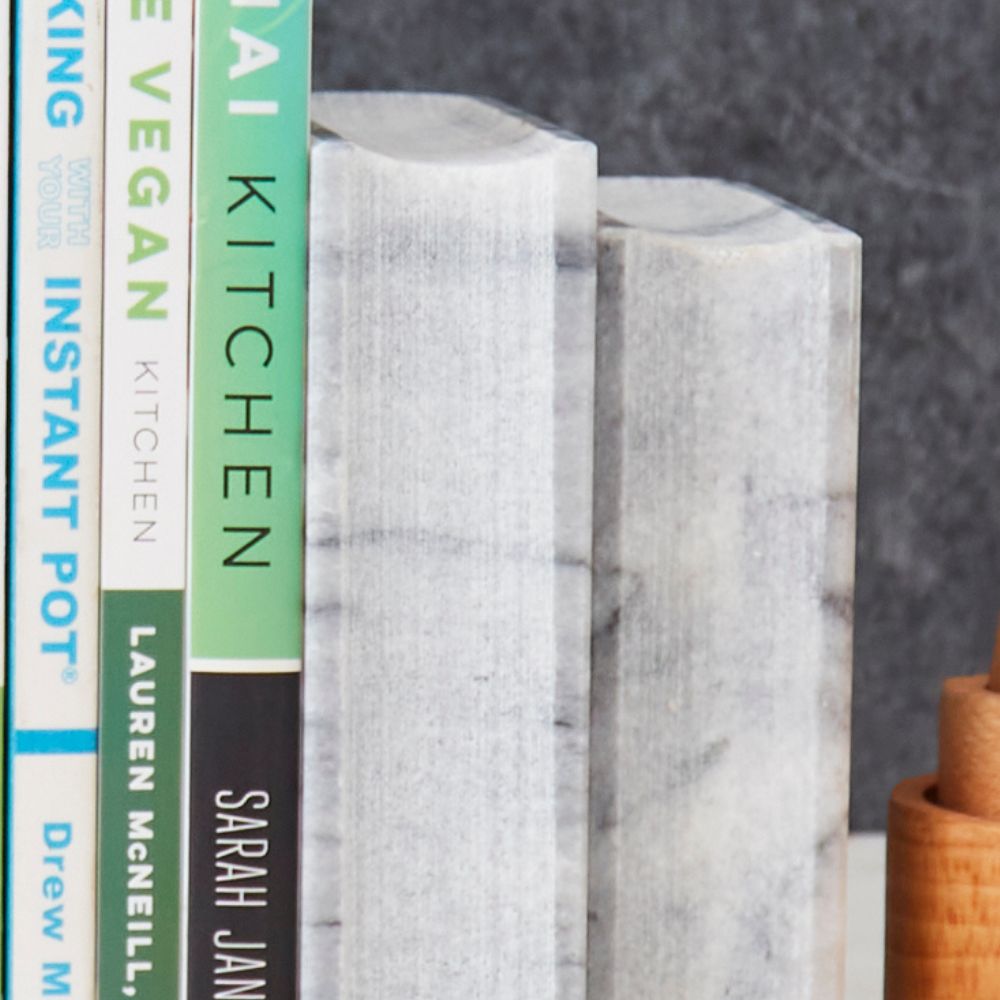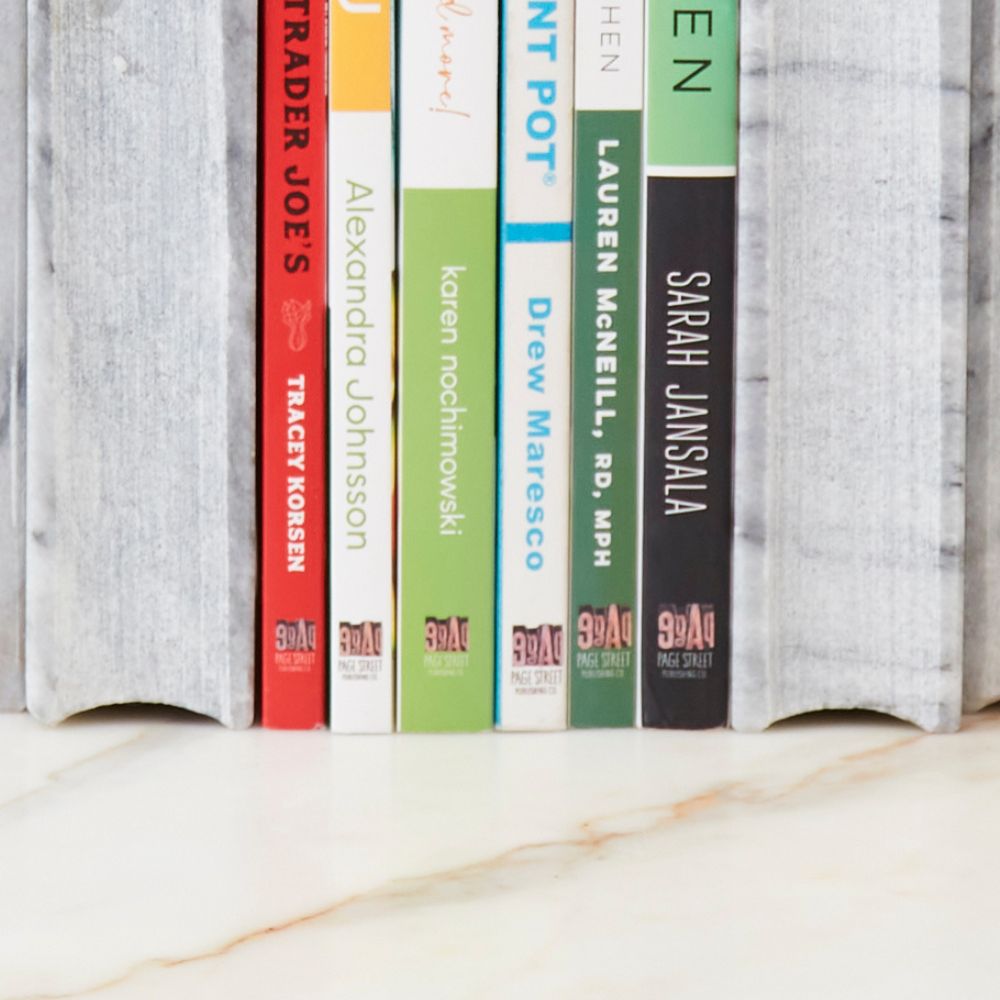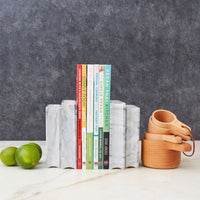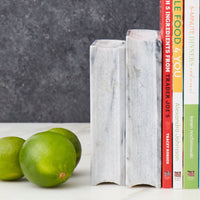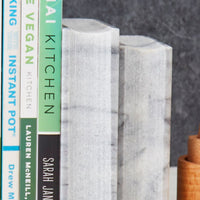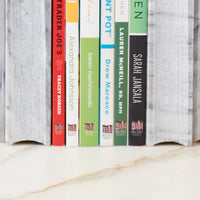 * Natural sunny gray marble bookends
* Sturdy and heavy piece to hold the books
* Measures 7" height, and 2" width
* Each product is unique and carved from natural grey marble stone
* Varying black and white patterns
* Marble gathered from mines in Ziarat
* Made in Pakistan
---------------------------------
We source beautifully handcrafted decor made from natural onyx and grey marble. The mountainous regions in Pakistan make the country abundant in natural stone. The rich stone reserves offer the artisans a great medium to exhibit their skill.
Onyx is a semi-precious natural stone with colors ranging from white to deep greens and browns. The beauty of onyx is in the natural tones, patterns, and in its silky smooth finish. Each product is hand-carved with carefully selected onyx. Artisans find high-quality onyx by going to the natural stone mines themselves. They source their onyx from mines near mines Peshawar and Quetta. The artisans visit mines and mark the stone themselves for their craft by selecting stones with beautiful colors and grains. When the onyx boulders arrive from the mines to their workshops, the huge blocks are cut into smaller chunks using a lathe-like machine with a circular blade. The artisans carve the small chunks of stone into bowls, animals, candlesticks, bookends, lamps, canisters, and more. We also added sunny gray marble products to our collection. Our sunny gray marble is mined in Ziarat.

Our handpicked favorites.