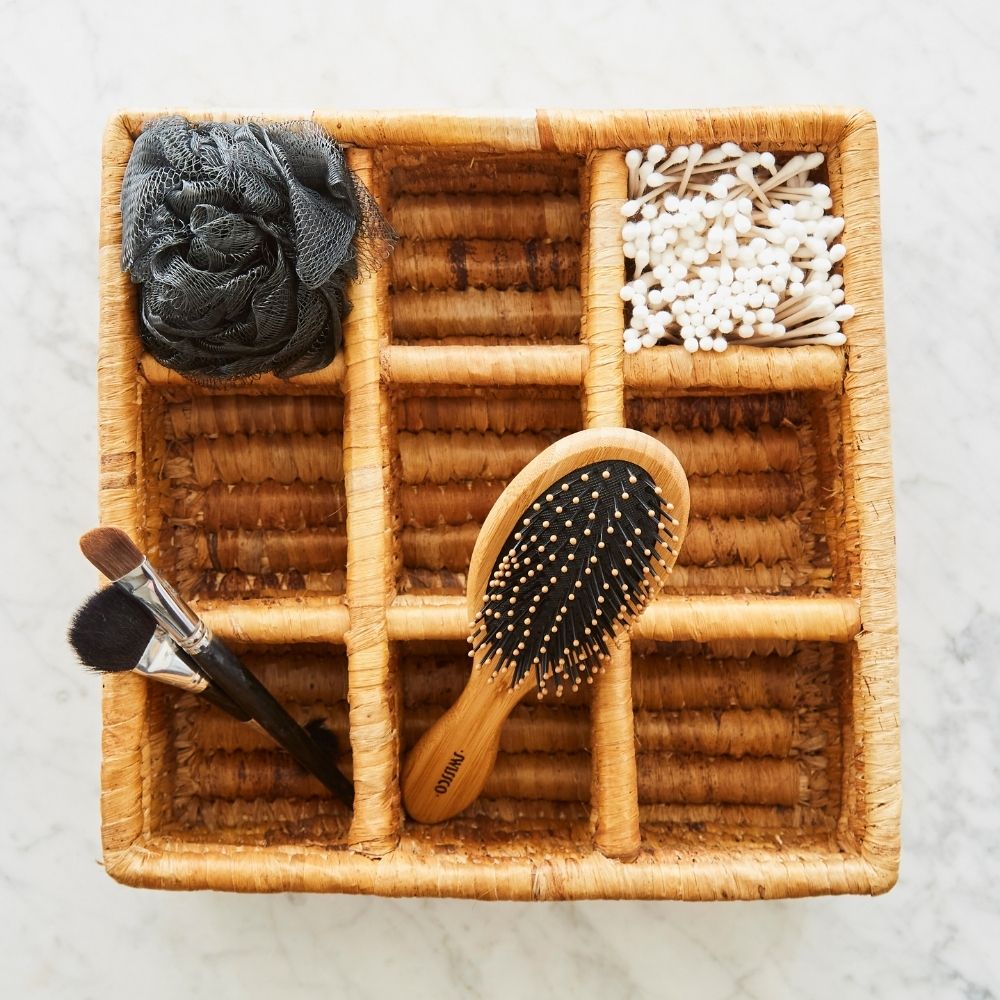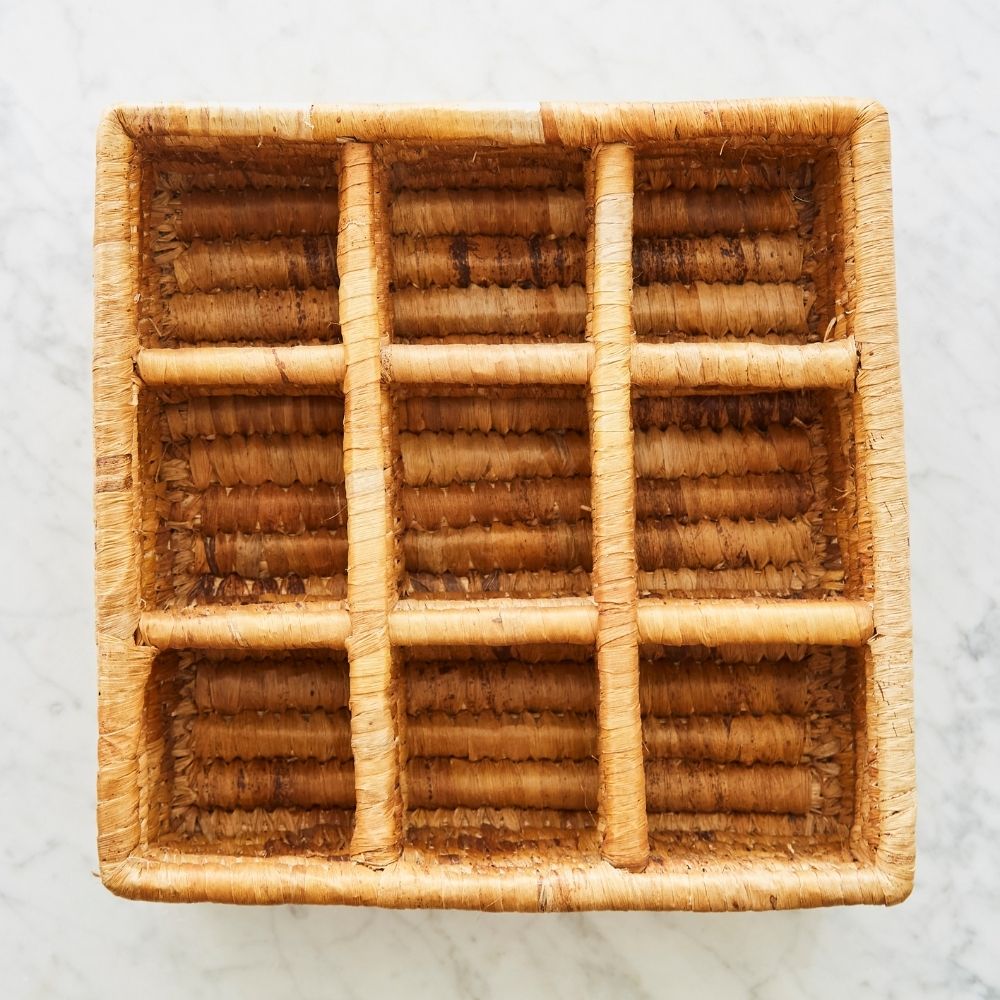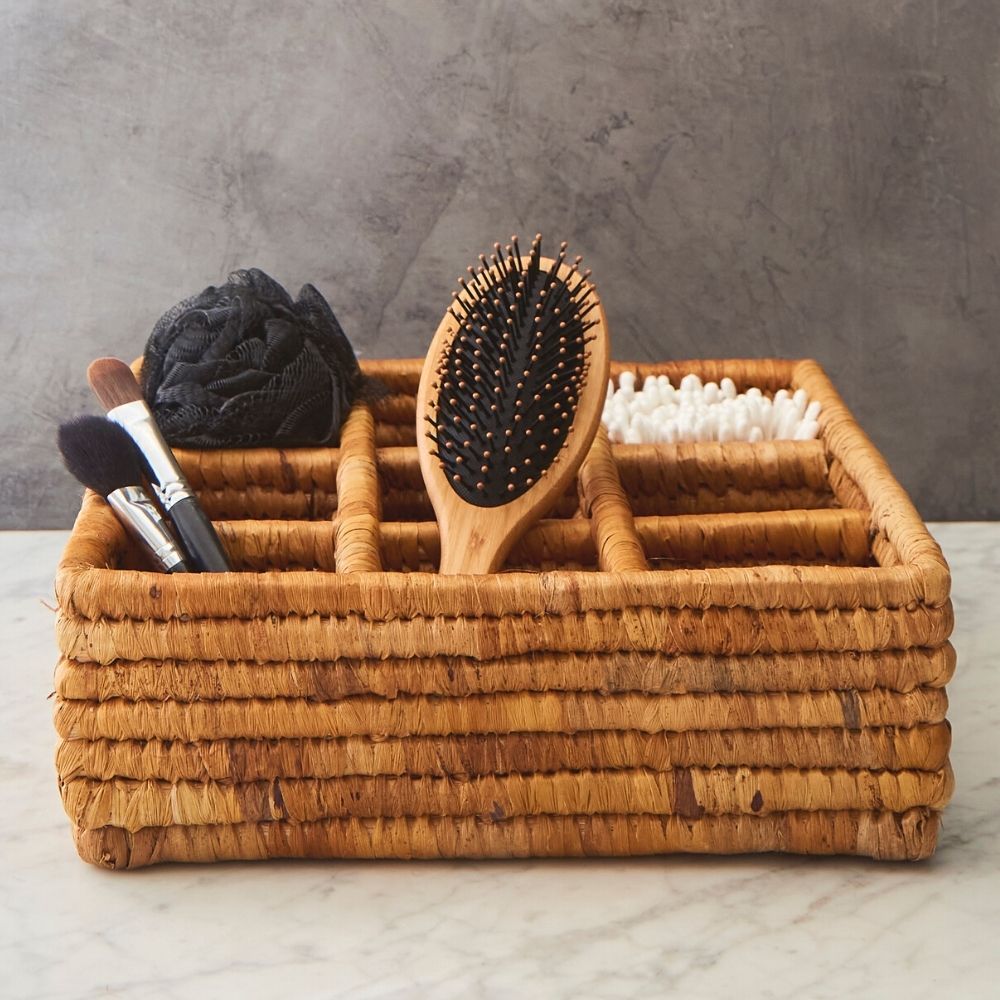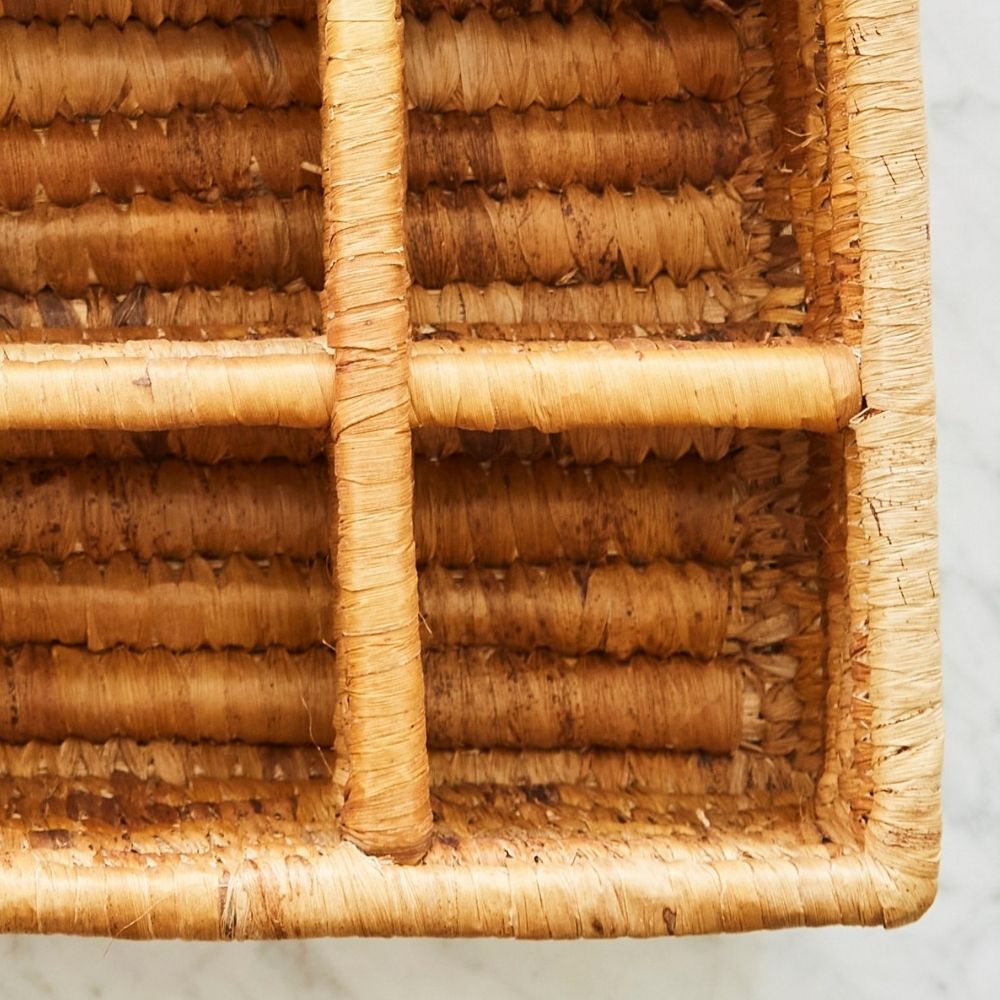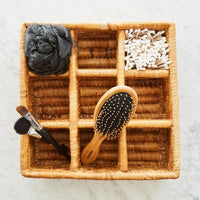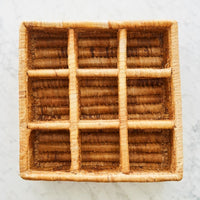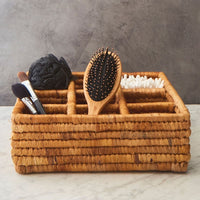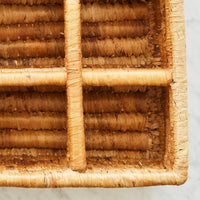 * Large divided tray
* 9 sections
* Square shape
* 12" length, 12" width, 4" height
* Brown and black color
* Handwoven from banana stalks and leaves
* Sustainably produced
* Made in Rwanda
"
---------------------------------
Thousand Bananas is our collection of handwoven banana stalk and banana leaf products from Rwanda. Rwanda, the country in central east africa is filled with mountains and is popularly known as - The Land of Thousand Hills. Thousand Bananas is a nameplay on banana leaves and the land of thousand hills. Green Bananas is one of the main crops of Rwanda. Green Bananas occupy more than a third of the country's farmland. After the bananas are harvested, the waste produced from farming such as leaves and stalks are used to produce Thousand Bananas baskets and trays. Our baskets are woven by a womens cooperative group in Nyaruguru District. The co-operative consists of 30 members and they weave together in a local school yard. The cooperative has provided the women with financial independence and also as a support group to rely on each other for advice.
Our handpicked favorites.