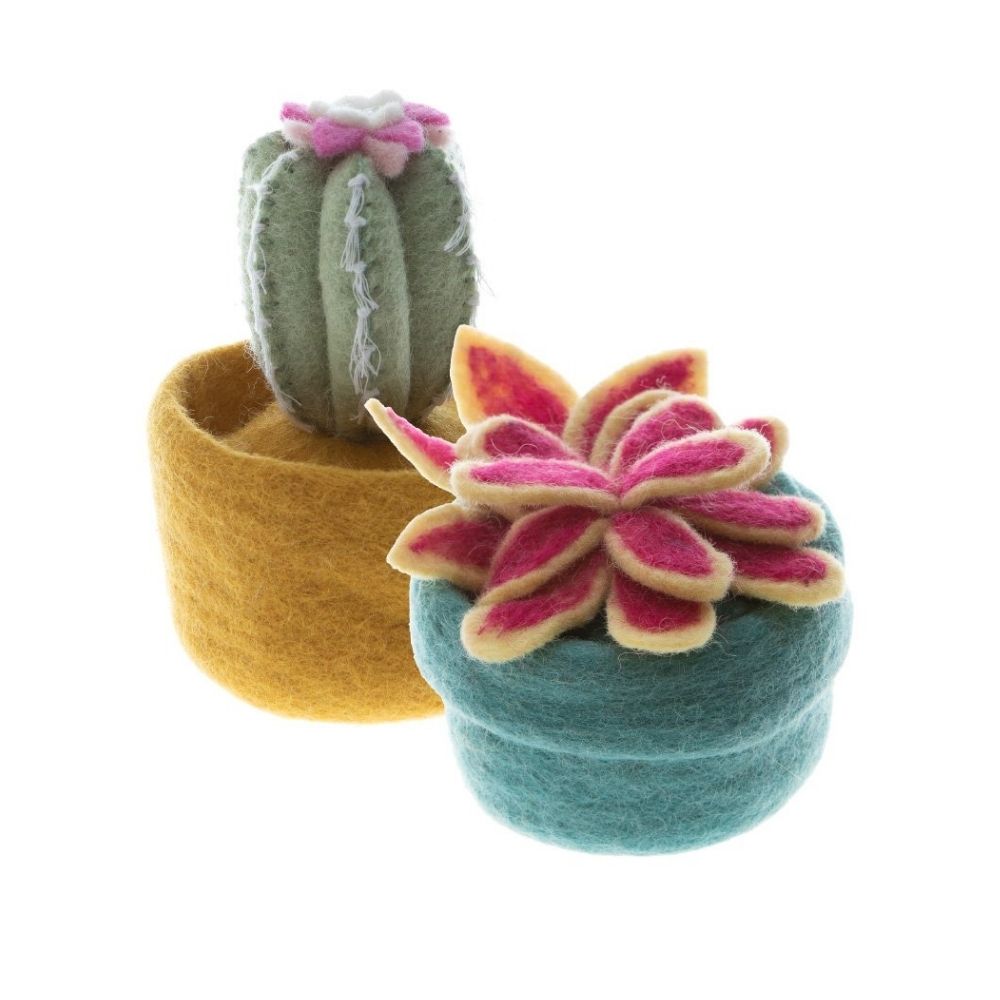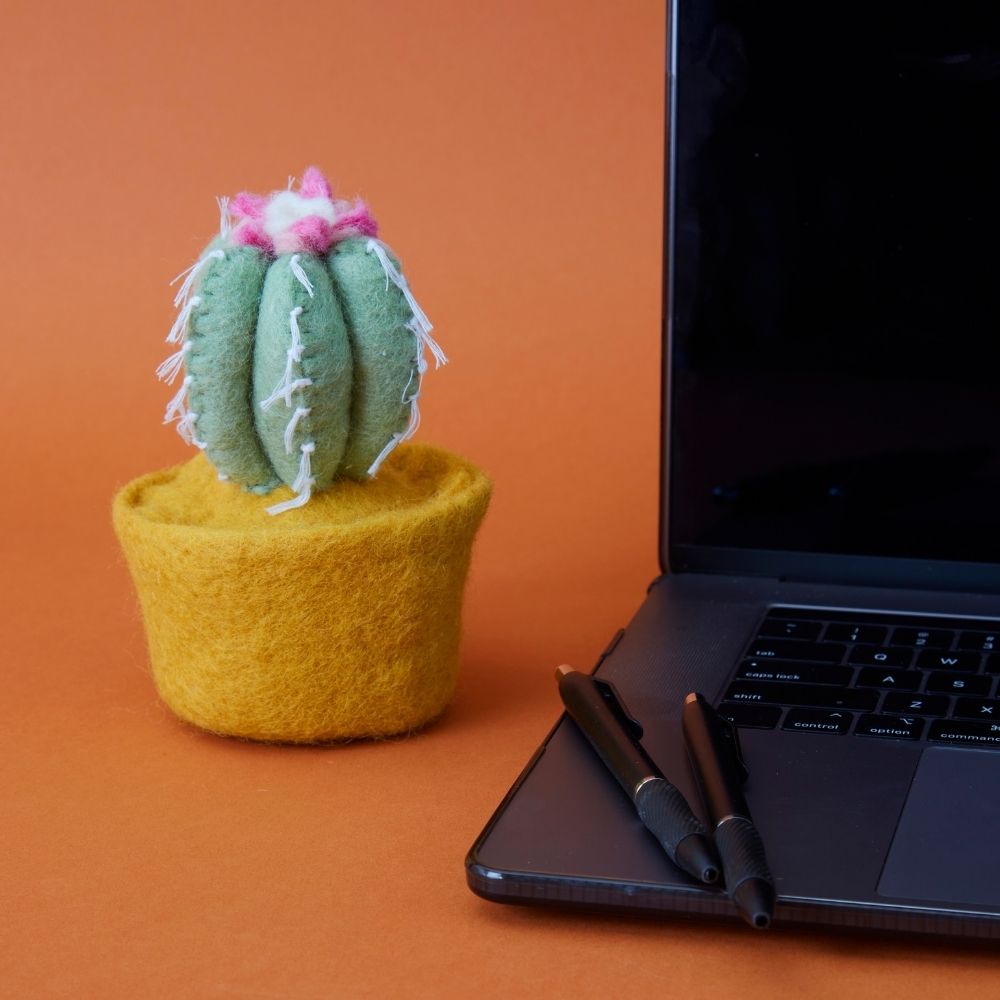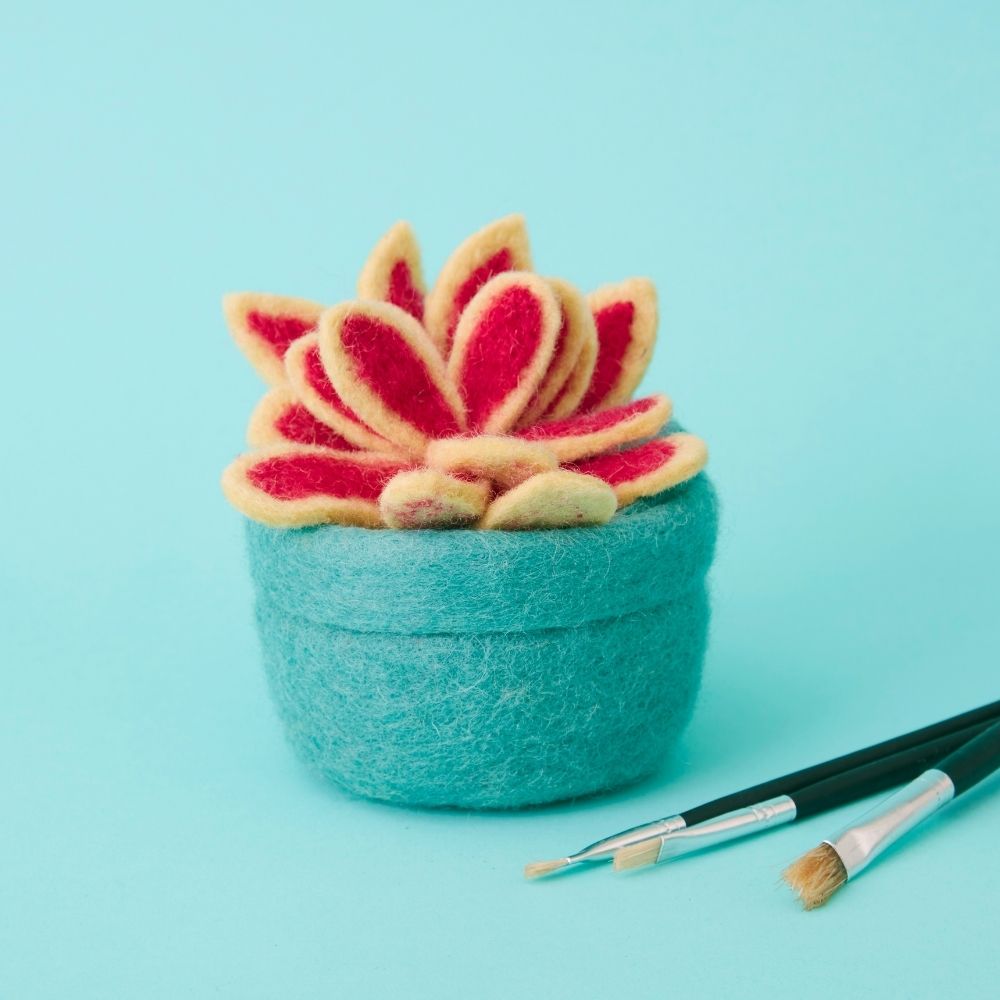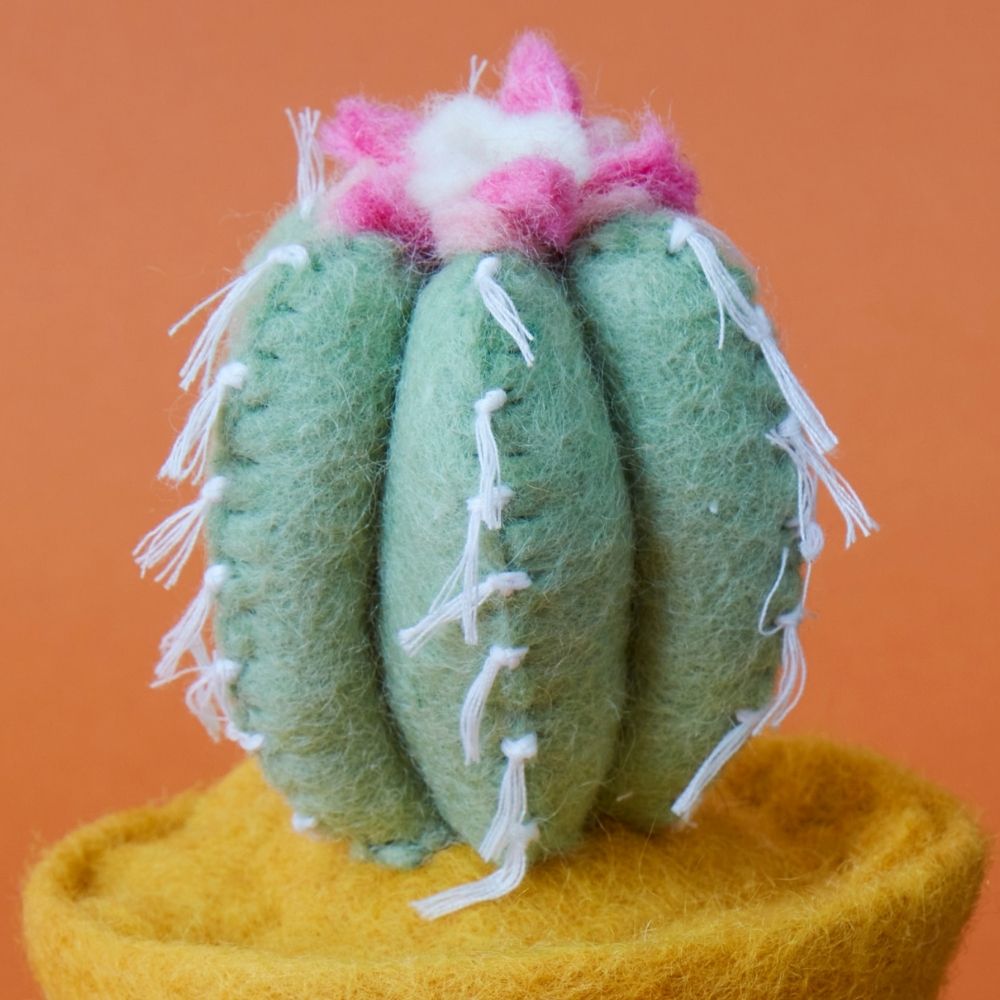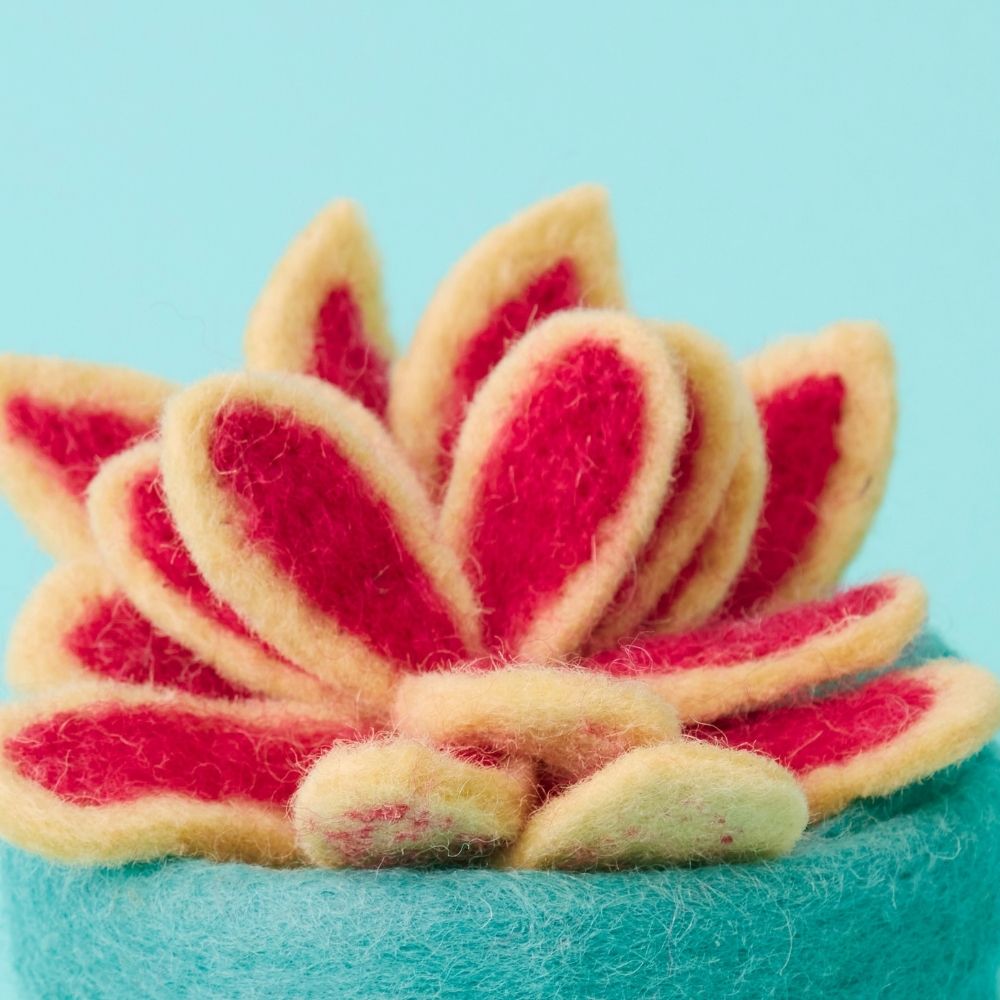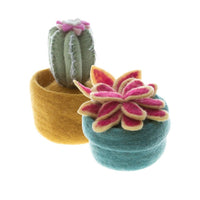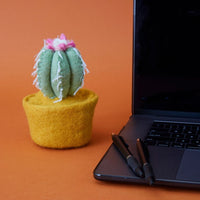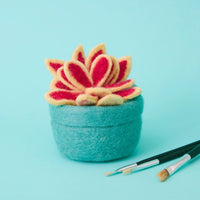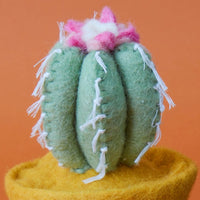 * Set of two felt cactus pots.
* From our felt garden collection.
* Felt pink cactus in teal pot.
* Felt green cactus in yellow pot.
* Each pot measures approx. 4" length, 4" width, and 6" height.
* Details of cactus and pot.
* Teal, pink, yellow, green and cream colors.
* Add to your night stands for a fun colorful detail.
* Handpressed from sustainably produced sheep wool.
* Made in Nepal.
---------------------------------
Our felt products are made from sheep wool by artisans in a production center in Kathmandu, capital of Nepal. Artisans use soap and water to press and roll sheep's wool with bare hands to create felt. The felted products are made in many shapes to create planters, bird houses, garlands and other decorative items. Sheep's wool can also be dyed to create bright and colorful felt. Artisans also stitch and do applique work to make unique collections. As most of the felt making process is made by hand, these products have a relatively low impact on the environment. Our products are sourced from an artisan co-operative that provides fair wage employment to artisans in a clean and safe environment.
Our handpicked favorites.