Ceramic Paletine Teal Oil Vinegar Dispenser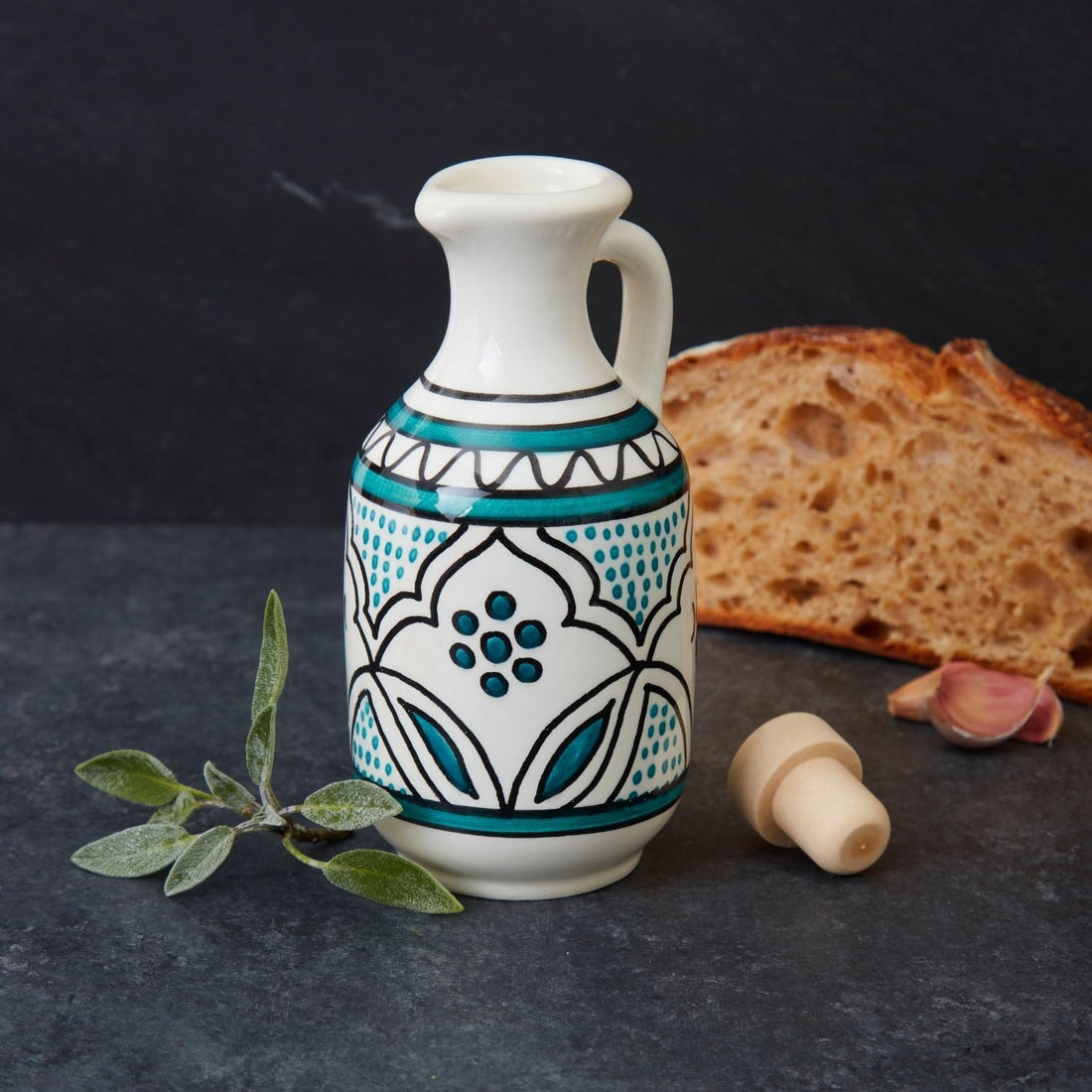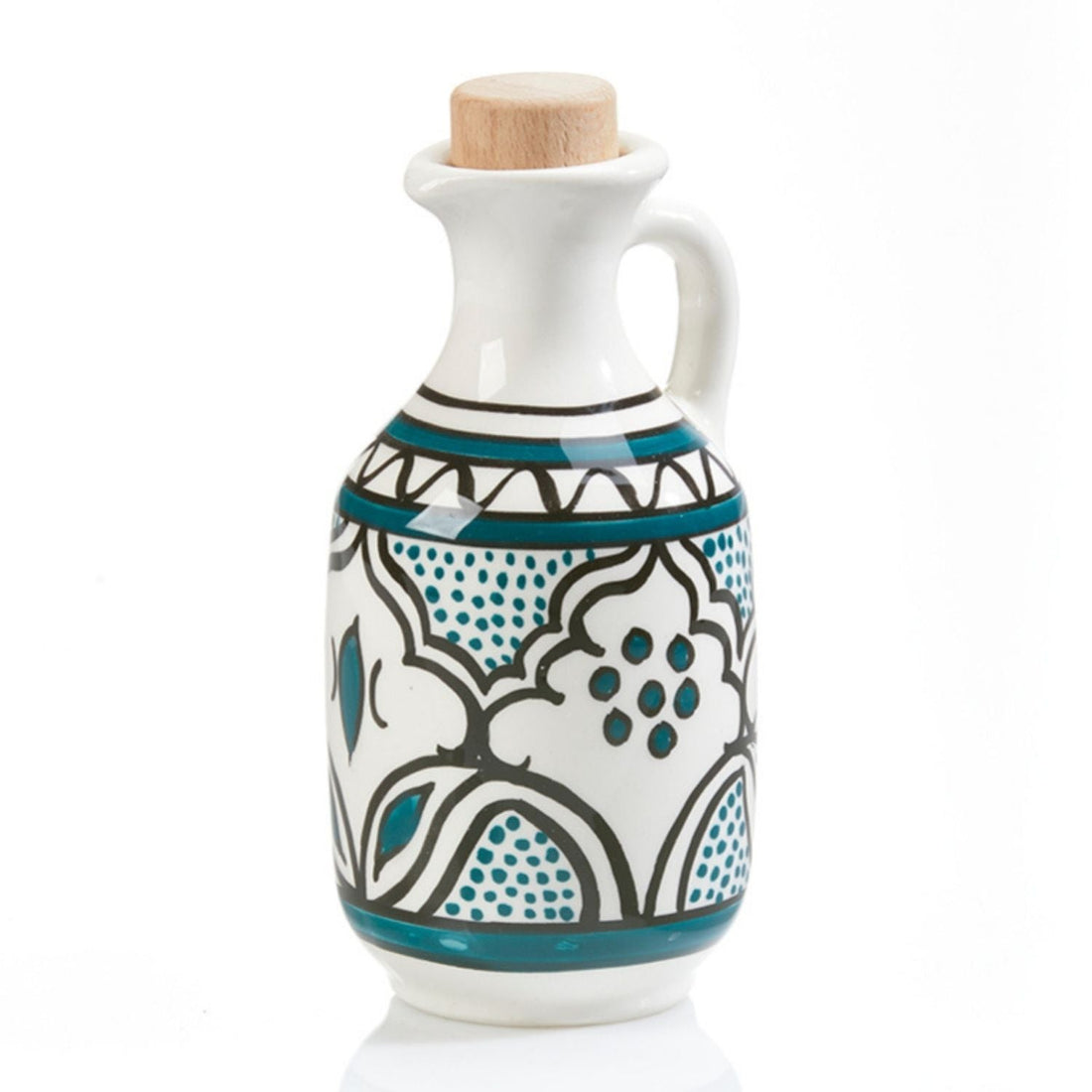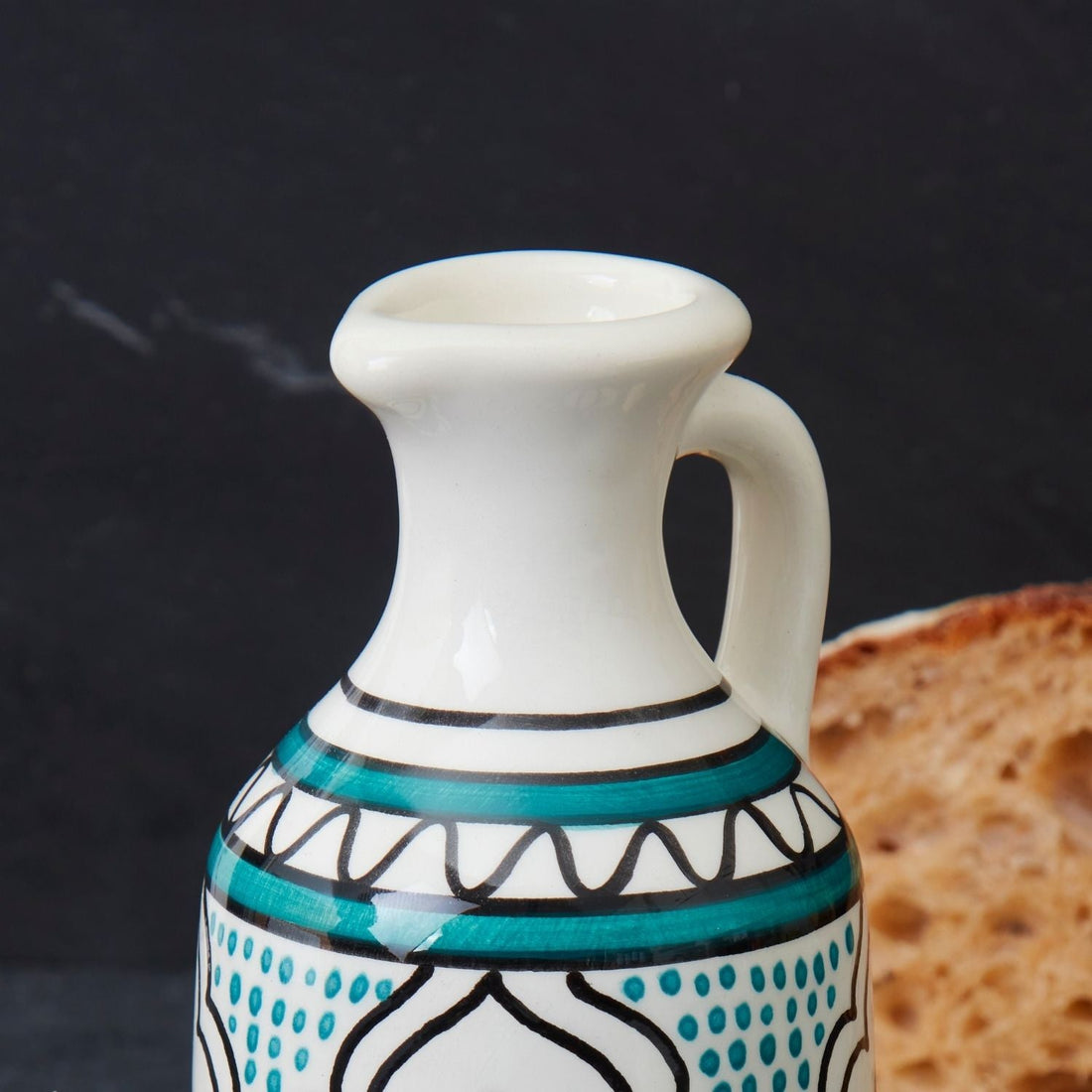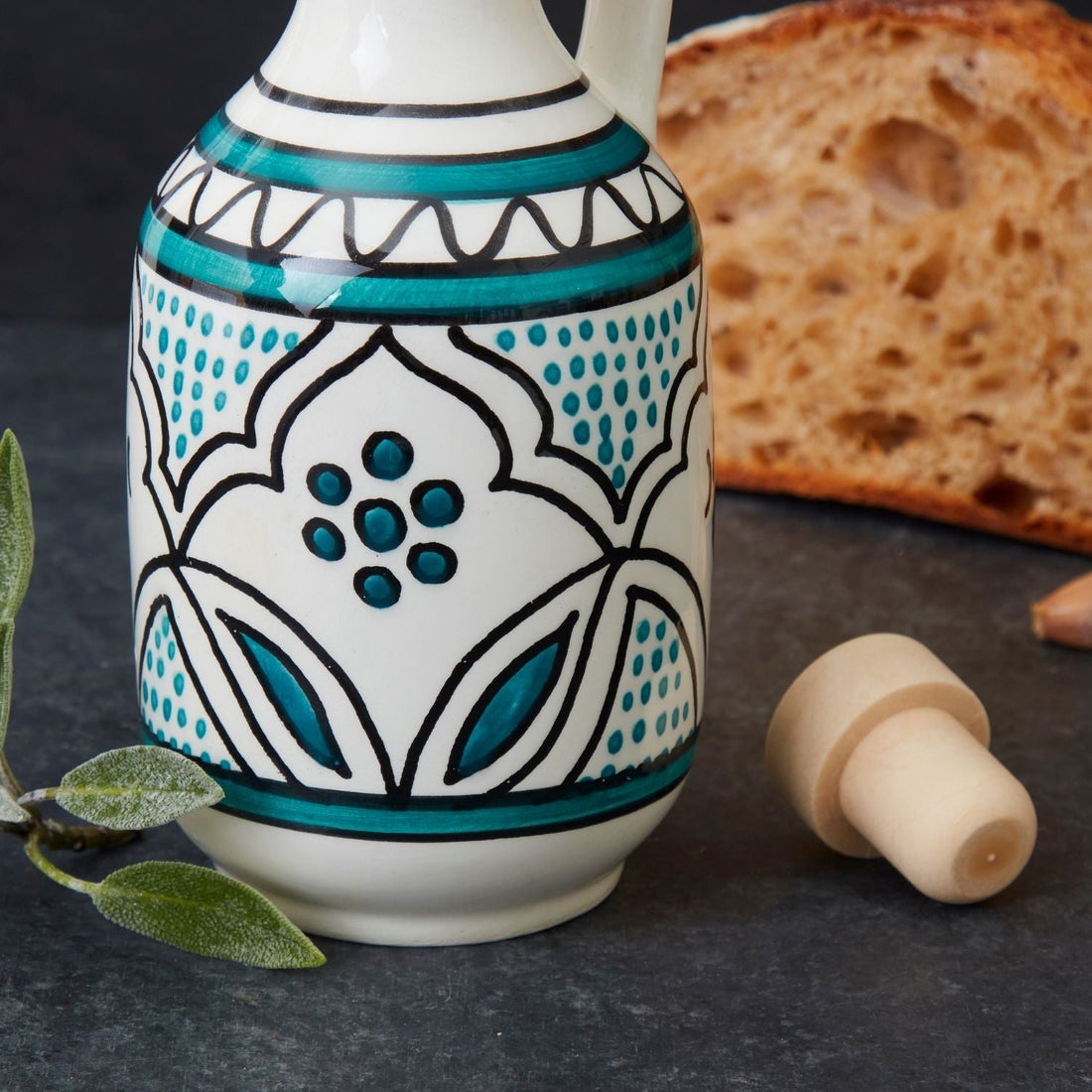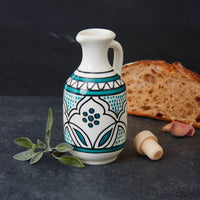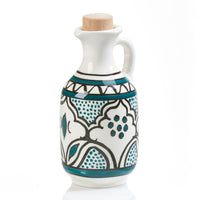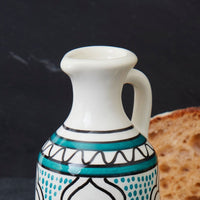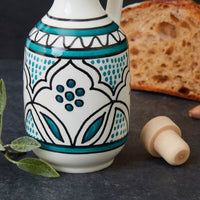 Ceramic Paletine Teal Oil Vinegar Dispenser
* Small ceramic oil dispenser bottle
* Holds 8oz.
* 3" diameter, 6.5" height
* Teal, black, and white colors
* Bold patterns
* Glazed finish
* Handmade pottery
* Hand painted
* Dishwasher safe
* Slight color and paint variations may occur due to handmade technique
* Made in West Bank, Palestine
---------------------------------
Ceramics hand painted in vibrant floral patterns are a signature craft of palestinian pottery. Palestinian pottery is one of oldest traditional art that still remains today. Archeological discoveries in Palestine have found pottery that date back 5000 yrs ago. The art has been passed down from one generation to another. Ceramics are made in family workshops with fathers and grandfathers teaching their sons. Each ceramic is made in a three step process and takes over a week. First the ceramic is shaped, dried and smoothed. The drying takes place in a 1000 degree oven for a day. During the second step, each ceramic is first painted with a design outline in black and then the colors are filled in. After the ceramics are colored and dried, they move to the final step. The final stage is hand dipping the ceramic in a clear glaze and firing. All ceramics are safe for use in microwave and dishwasher.
Our handpicked favorites.