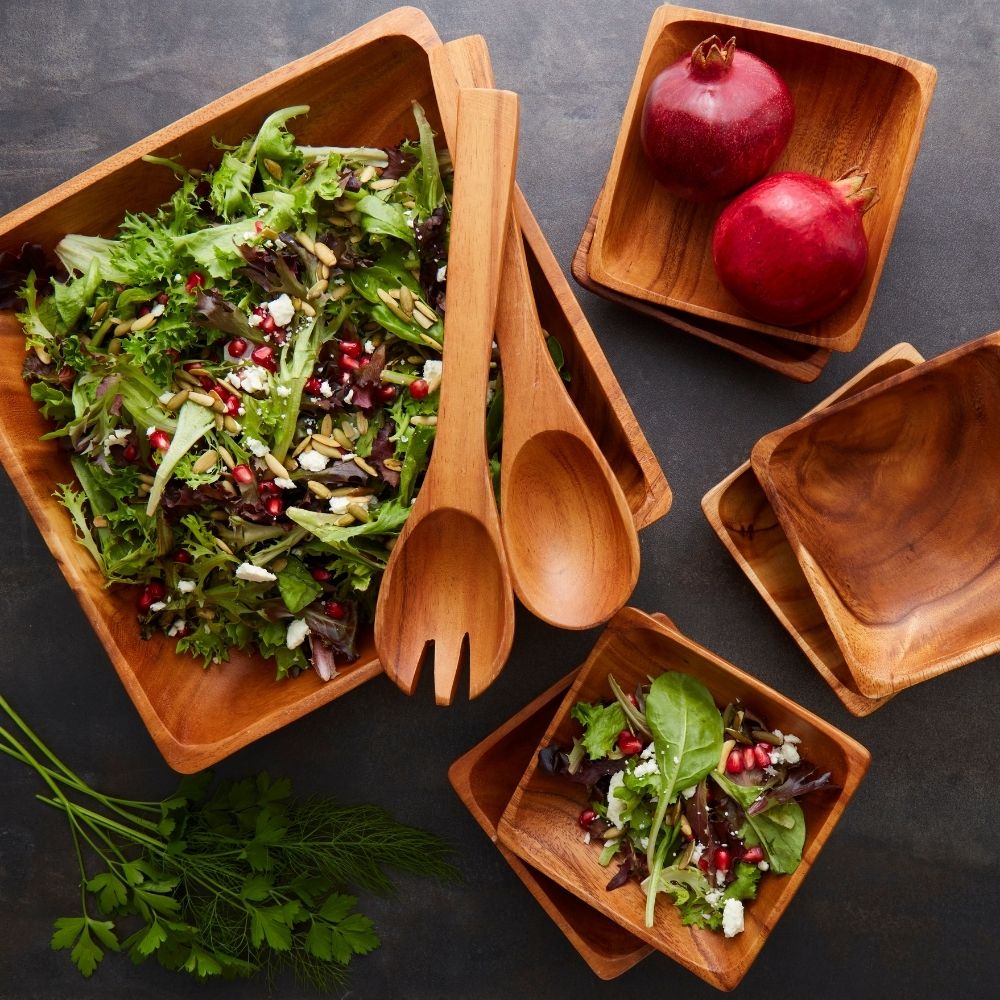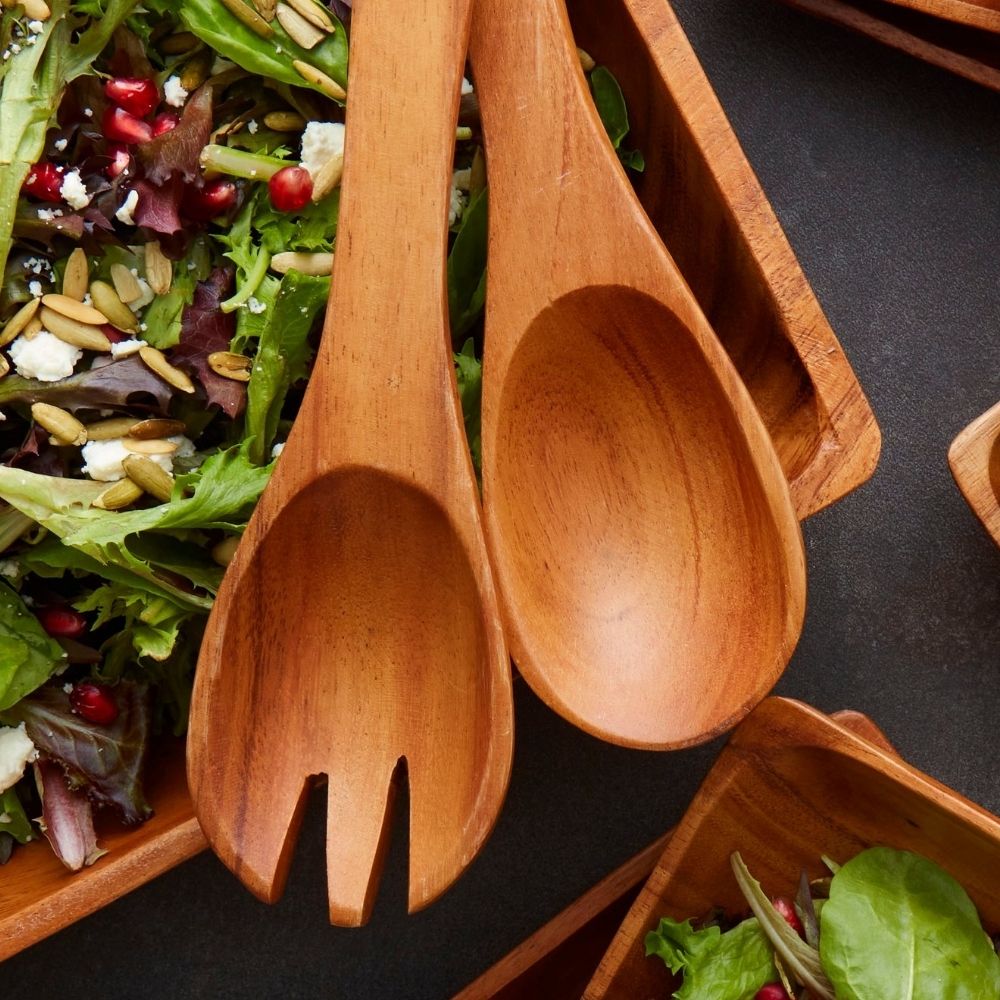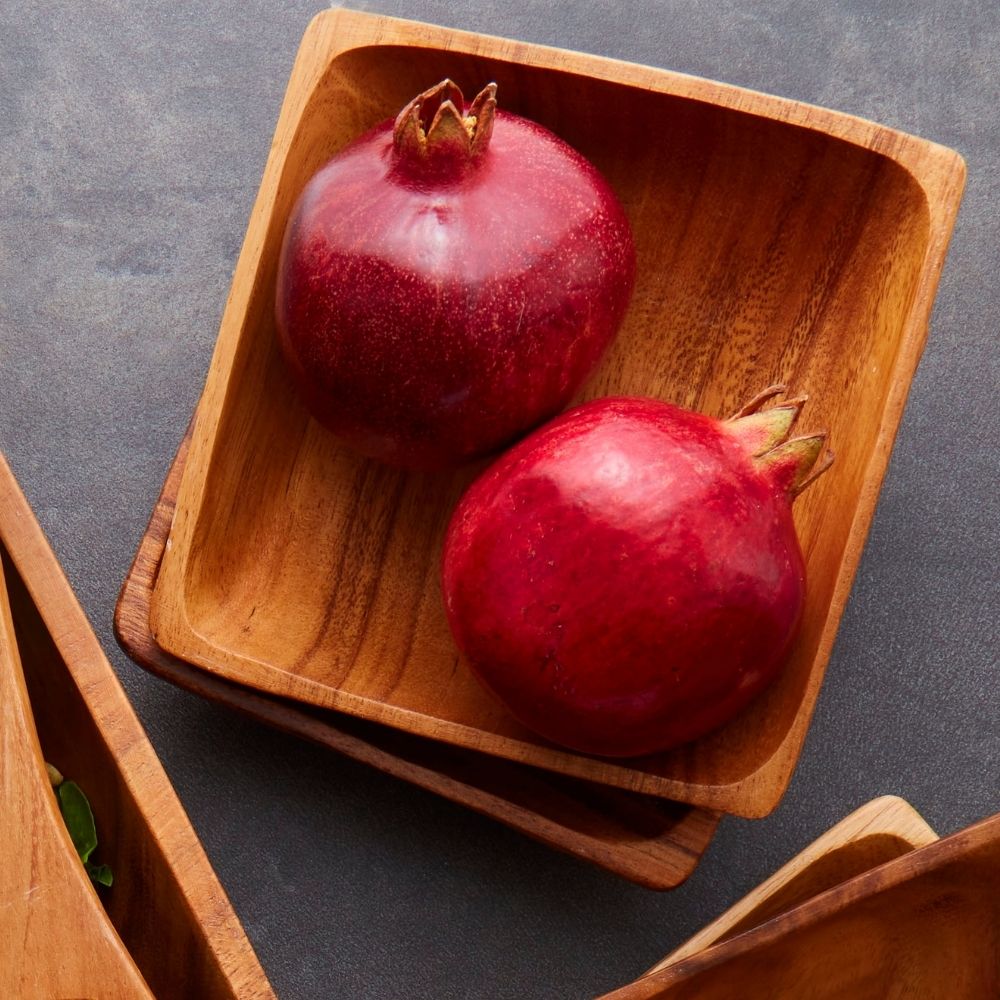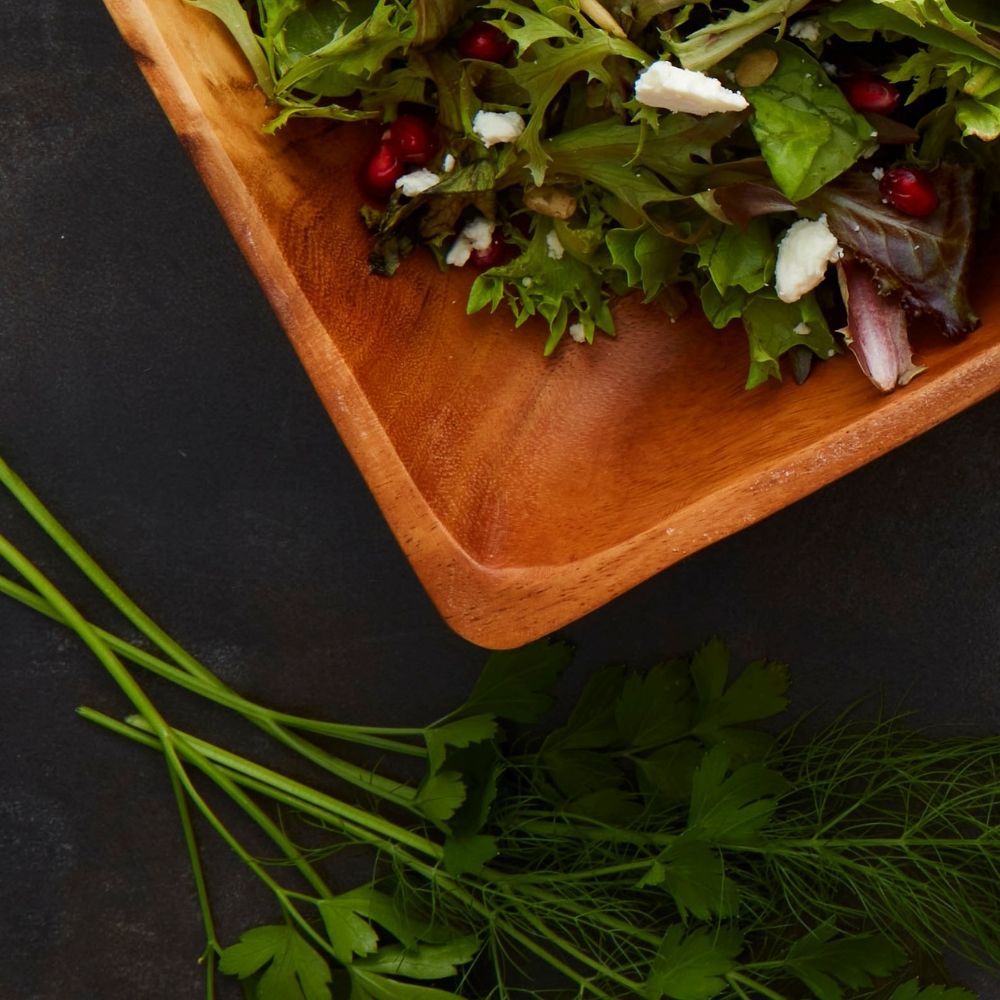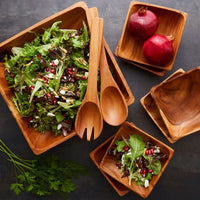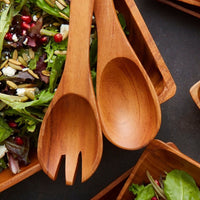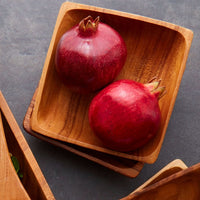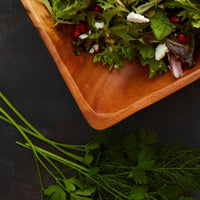 * Set of one large serving bowl, six salad bowls and one pair of salad servers
* Large serving bowl - 12" length, 12" width, 4" height
* Salad bowls - 6" length, 6" width, 2" height
* Salad servers - 12" length
* Hand-carved from acacia wood
* Smooth sanded finish
* Hand wash only
* Rub oil to maintain
* Sustainably produced
* Made in Philippines
---------------------------------
The craft of carving has been around for 2000 years in the Philippines. Filipino carvers make a variety of wood carvings like sculptures of deities, kitchen wares, children's toys, musical instruments, and handles for knives.
Traditionally carvers used a variety of hardwoods to make their designs. Due to decreasing natural forests from human consumption, the Filipino government has banned logging to protect natural forests. Carvers have now migrated to more sustainable options like acacia to keep their craft going. Acacia trees are fast-growing trees that rarely need fertilizers and can grow in any soil. Acacia wood is a sustainable source for production. Our collection Filipino Acacia brings hand-carved dining collections made from acacia wood by filipino wood carvers. Our acacia bowls and plates are simple and ideal for minimal living.
Our handpicked favorites.