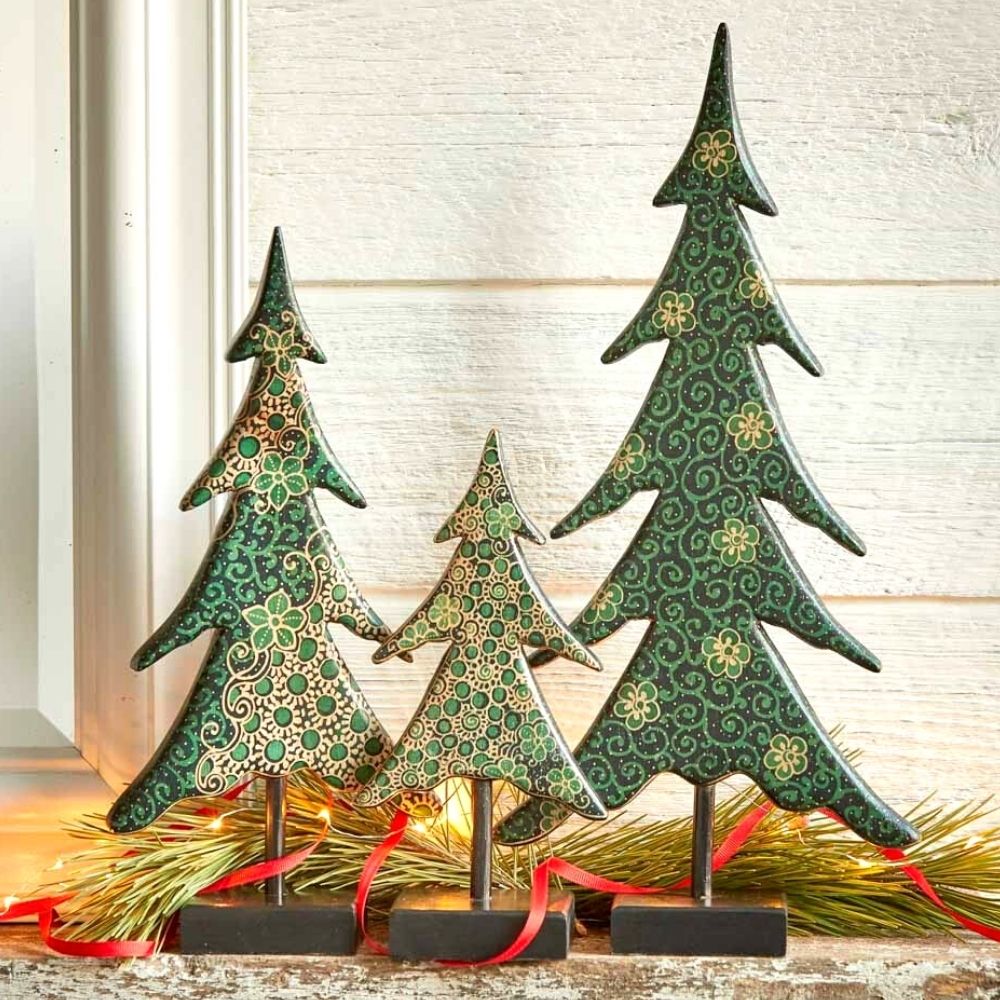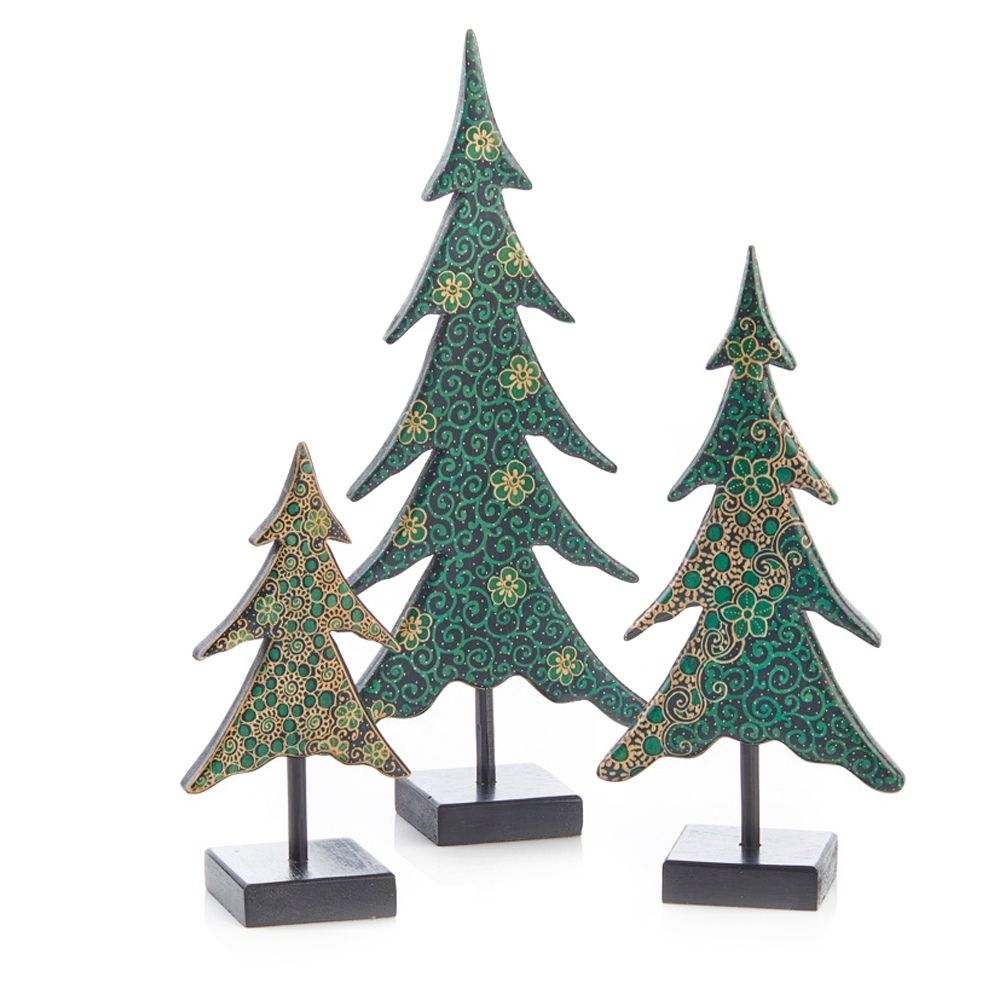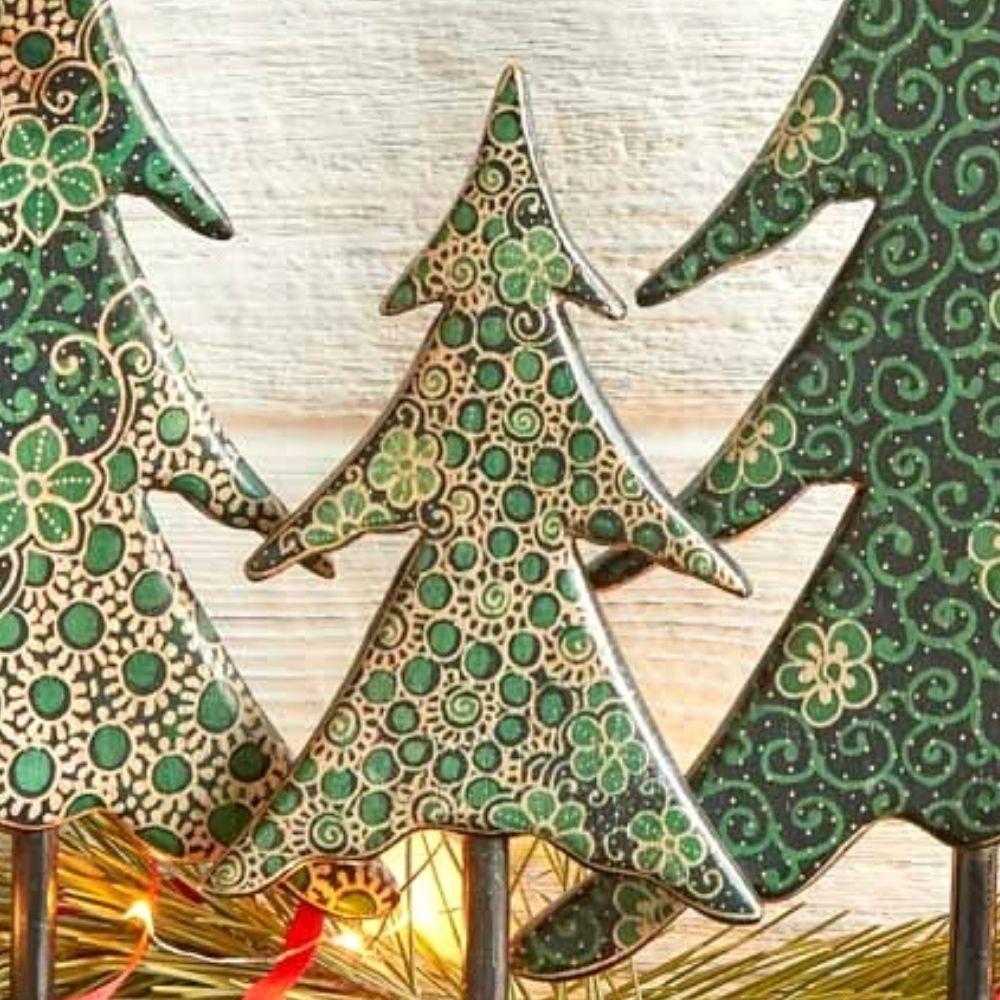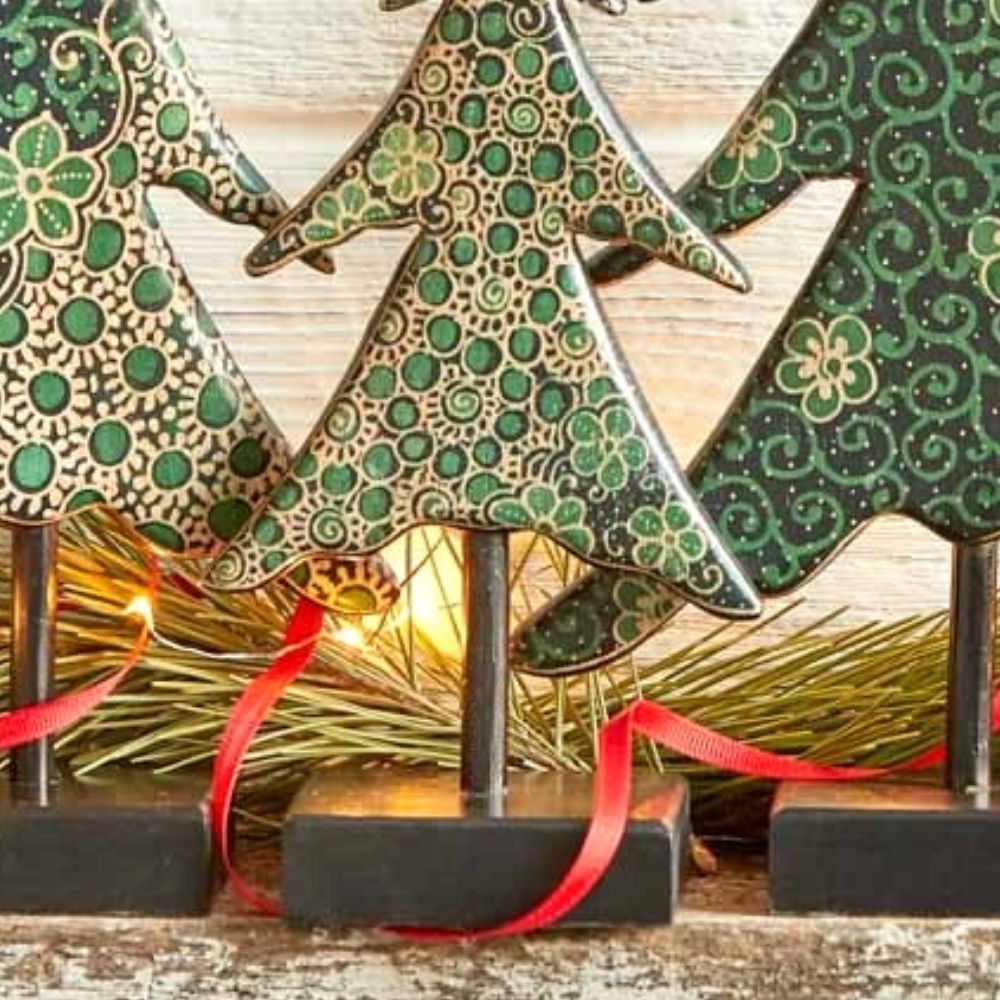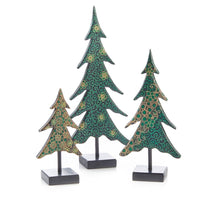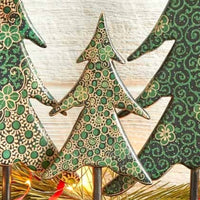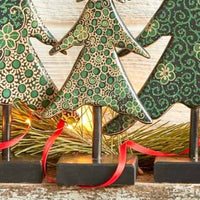 * Painted wood christmas trees set.
* Bring a handcrafted style to your christmas decor.
* Set of three tabletop christmas trees.
* Small, medium and large sizes.
* Handpainted with batik style art.
* Green, gold and black colors.
* Handcarved from light weight wood.
* Large measures 16" height, 5" base length, and 3" base width.
* Medium measures 12" height, 4" base length, and 3" base width.
* Small measures 9" height, 4" base length, and 3" base width.
* Sustainably produced.
* Made in Indonesia.
---------------------------------
Wood carving in Indonesia dates back to a thousand years and was predominantly used in temples and palaces. It is one of the most practiced art forms in Indonesia. People in Indonesia decorate their houses with carved wooden birds, buffaloes, cocks, dogs, lion heads and more. Some of the wood products are hand painted in different and modern traditional art. The batik art on these pieces is one of our favorites. Woodcarving centers in Indonesia are Bali, Central Java, Madura, Sumatra and Papua. Our collections are exclusively sourced from the island of Bali in Indonesia.
Our handpicked favorites.