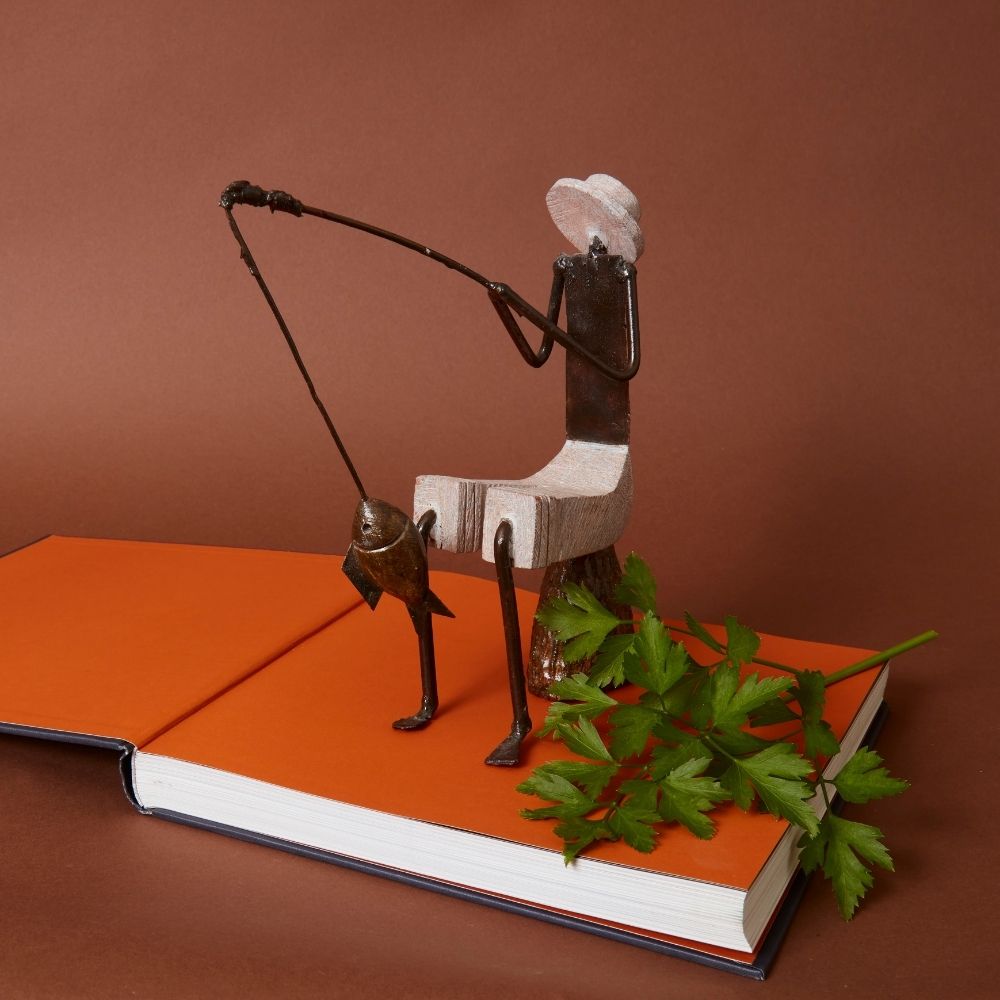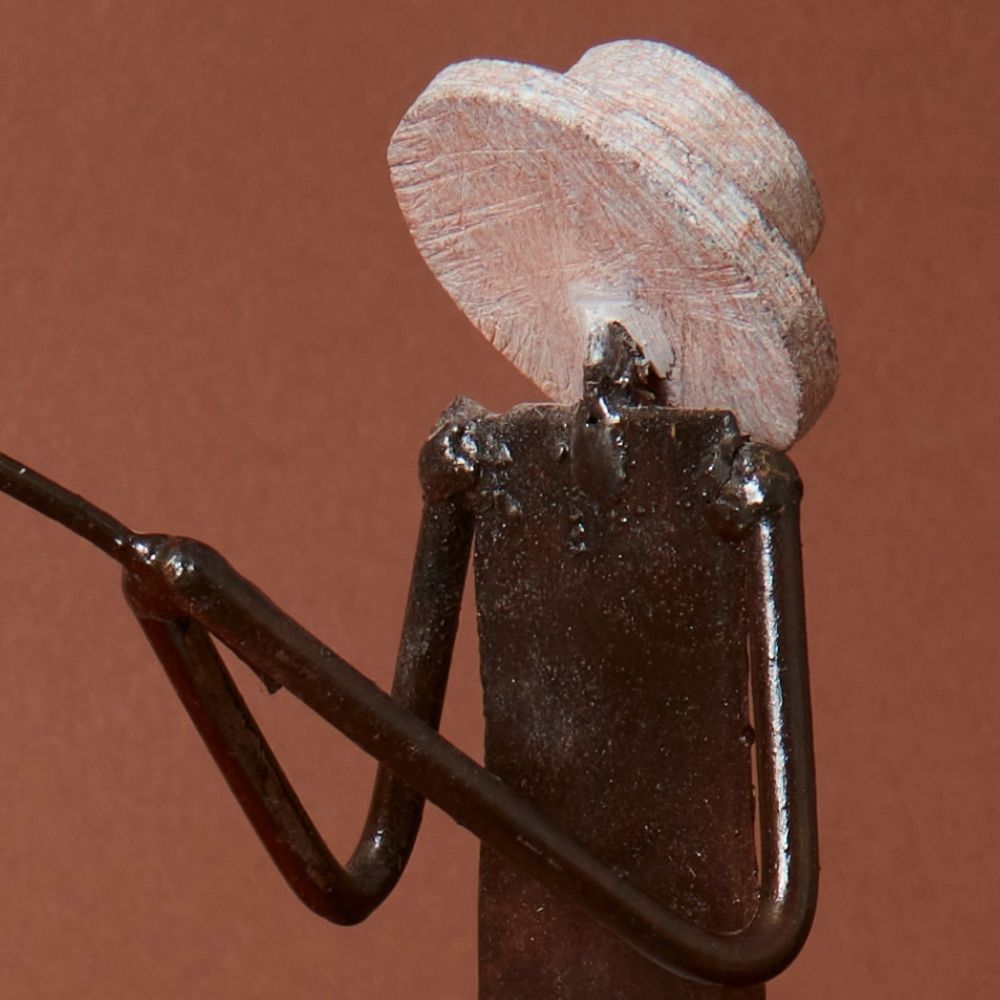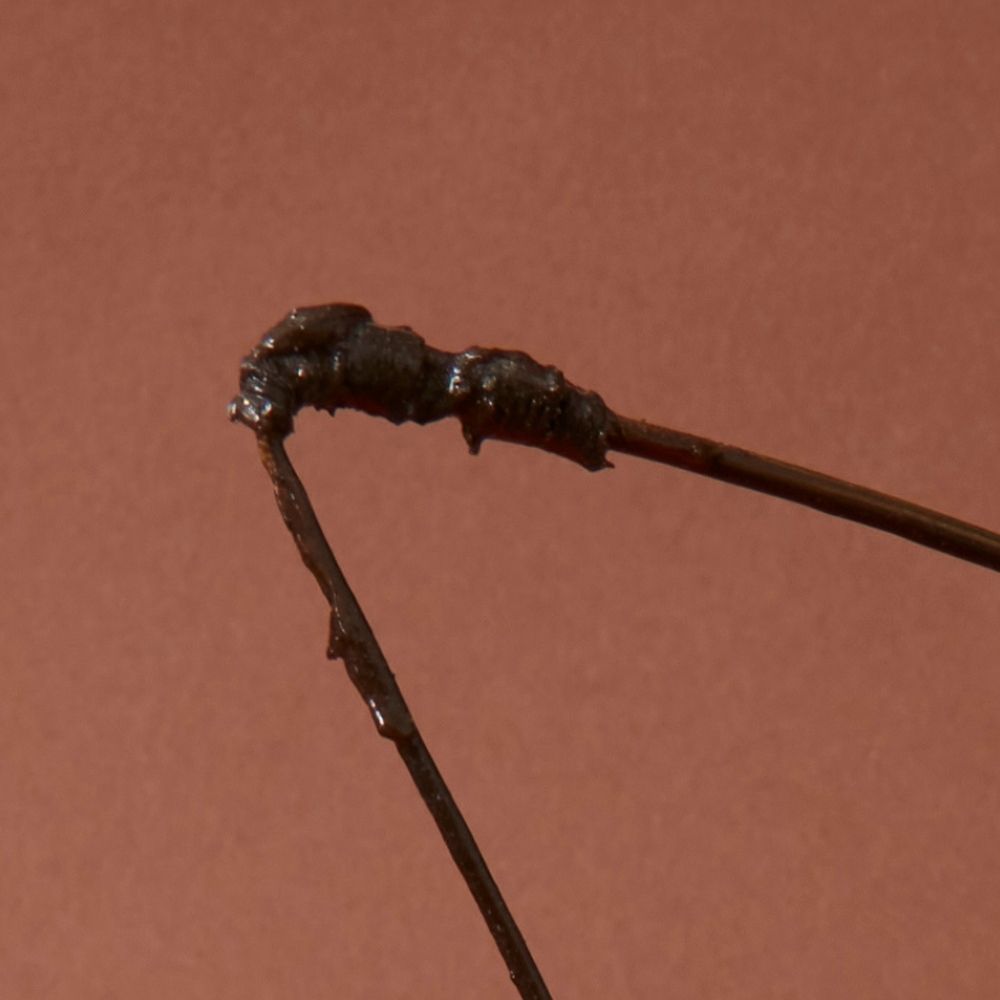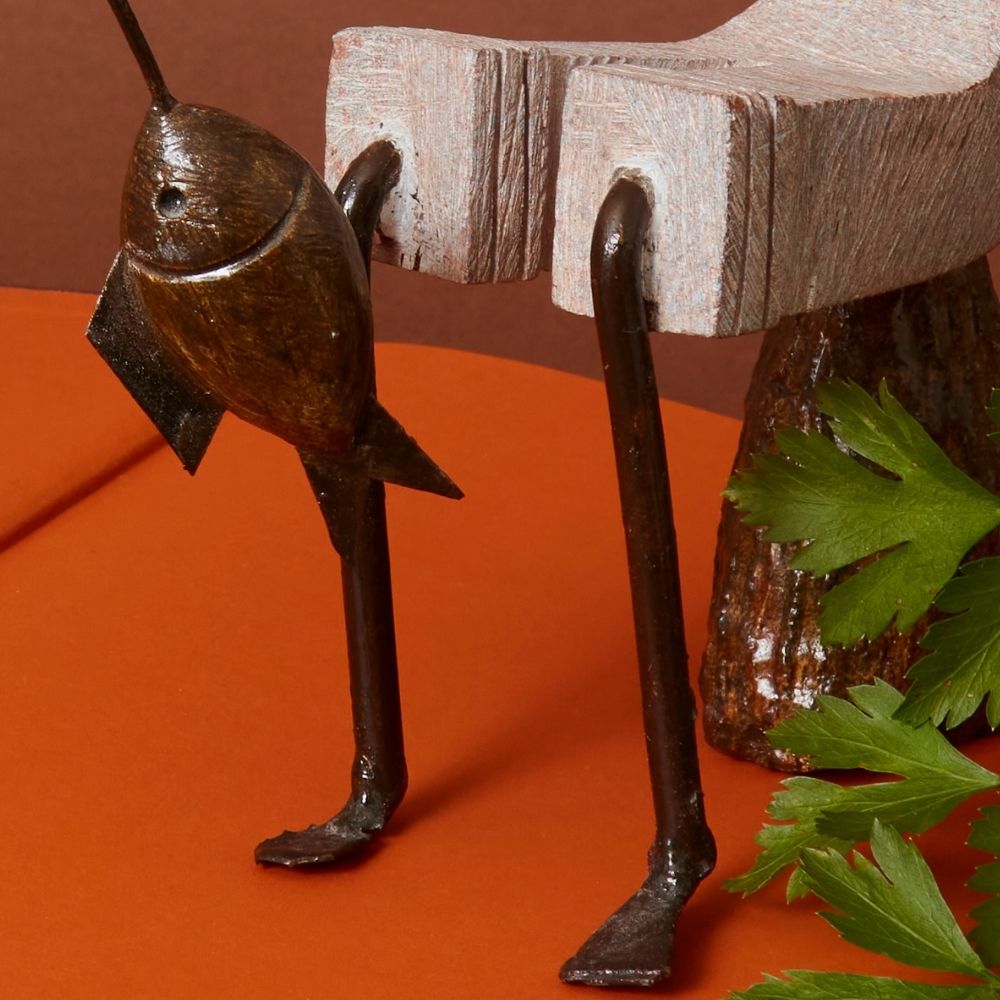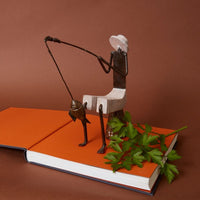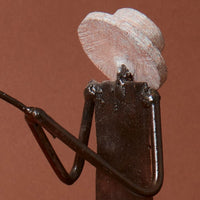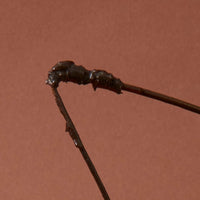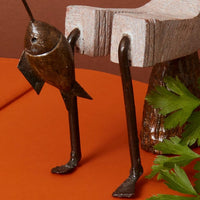 * Stone and metal fishing sculpture
* Sitting man with fishing rod
* Man made from polished and unpolished serpentine stone
* Fishing rod and fish made from metal
* Natural stone color and patterns
* Brown, grey and white colors
* Approx 9" height, 8" length, 3" width
* Hand-carved by the Shona tribe
* Each sculpture may vary slightly
* Made in Zimbabwe
-------------------------
Shona people are an ethnic tribe that is primarily from Zimbabwe. Ancestors of Shona are known to have built stone cities in Southern Africa over a thousand years ago. The Great Zimbabwe Settlement is a sixty-acre site that was constructed between the 11th and 15th centuries from carved stone and housed up to 18000 people. This site is a great example of the skill and innovation of the Shona people.
Shona people considered their relationship with stone and ground as spiritual and cultural. This association prevented them from exporting or showcasing the Shona skill as an artistic art. The modern Shona art movement now provides us a glimpse of their beautiful art and to hold their skillfully carved pieces.
Our Shona art is hand carved from serpentine stone. Serpentine stone has a wide variety of colors, from deep green-blacks to orange. Serpentine stone is abundantly available in Zimbabwe and making it an ideal source for Shona art. Local artists mine from small opencast quarries. This mining creates low ecological impact and provides an important source of income for the Shona community and also to keep the art thriving. Shona's Stone is our collection that brings beautiful art to your doorstep.
Our handpicked favorites.